Today we are going to talk about Instagram Management. Before we get into how Instagram works, let's take a look at these numbers:
Instagram currently has 1 billion users worldwide, almost one in 10 of the world's population.

Women accounted for 51% and men for 49%. Women influence 95% of purchases and are the main decision-makers in online shopping.

500 million users are active on Instagram every day, and 90% of those accounts follow at least one business!

Instagram influencers have spent more than $8 billion on marketing globally
Data proves that Instagram is definitely a gold mine for businesses of all types and sizes. From social sales to community building and so on, there is a reason why Instagram is now booming the same among businesses and consumers.
In recent years, Instagram has successively launched IGTV, Stories, Instagram shopping and other functions, which has also increased the marketing value of the platform.
The convenience of Instagram's "click a button to share photos and videos" allows the platform to be widely used by more ordinary users, which also allows more content creators and even "small influencers" to grow rapidly on Instagram.
Why We Need Instagram Marketing?
Image credit: The Verge
We need to think clearly about our goals and objectives in social media marketing. Since every social platform has different characteristics, the purpose of marketing on each platform should be different. In general, the goals of social media marketing can include:
Looking for new and potential customers

Enhance the viscosity of existing customers and build online communities

New product release

Collect customer feedback

Building brand image

Increase brand exposure

Cost reduction marketing

Globalization penetration

No time limit, 24/7 operation
Several Tips on How to Run and Grow Instagram Followers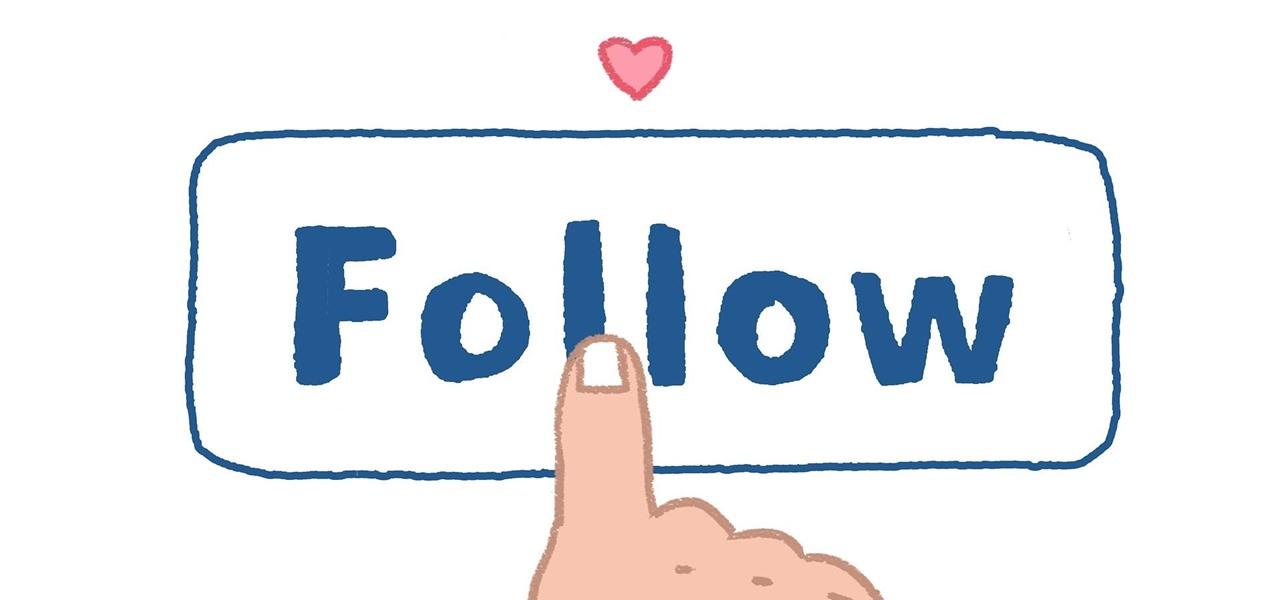 Image credit: SmartPhone
In such a platform with huge traffic and a large number of young people, how can we capture our target follower base and gain more users' attention?
We've rounded up a few tips on how to run and grow Instagram followers, and they're all free!
1. Don't purchase FAKE FOLLOWERS
Image credit: techcrunch
There are quite a few people who ever want to use this way to increase the number of your followers. Please DON'T do that, in fact, the system is smarter than you thought. Everything you do will be recorded, which will have a negative impact on your account.
2. Improve your shooting skills and graphic design
Image credit: expertphotography
For the same scene and the same angle is boring no matter what color or effect you use. Therefore, it is important to find a unique perspective of the product to match different scenes. No one wants to look at the low-quality images. You don't have to have professional equipment to get this, just find for details that others overlook and refer to pictures or photos that get a lot of likes.
Creating great pictures on Instagram doesn't have to be a photographer. Just keep these things in mind when creating your Instagram images:
Focus: Sometimes images stand out more when the content is simple. Avoid images that are too complex or confusing. The images should have one or two focal points that catch the eye. The best approach: One of the focal points should be the brand logo or other brand elements that the audience can identify.

Composition and adjustment: Adjust the picture to make it look clearer. Use symmetrical composition and thirds when shooting.

Lighting and detail: Be sure to use sharp images with high resolution. Using low-pixel, poorly lit or otherwise flawed images on Instagram may not work as well.
3. Keep your style consistent as a whole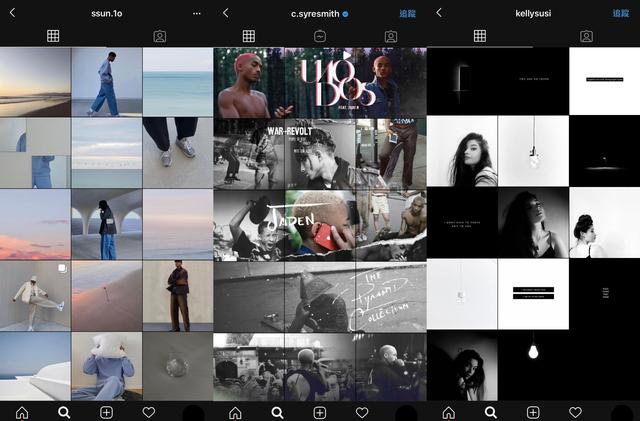 Image credit: Dappei
First of all, the tone should be consistent, so we say the VI of the brand is very important. If the Logo and your product are to be displayed at the same time, you need to coordinate the proportion of composition and color composition. No one will like to see messy pictures full of the screen, which will greatly reduce the brand image.
Creating brand-focused Instagram marketing should consider consistency. Users should recognize your brand and understand your message when they see your pictures in their Instagram feed or visit your Instagram profile page. Keep in mind that the images you share on Instagram should be consistent, whether natural content or advertising content.
4. Creative ways to present the brand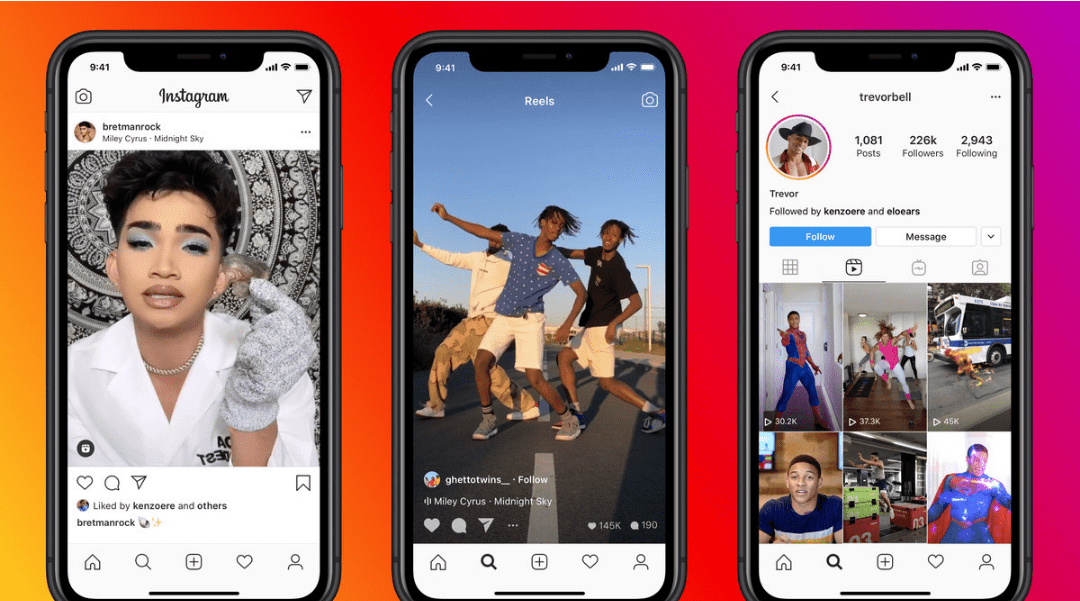 Image credit: network
Copywriting and graphics should focus on what benefits your product can provide to the customer base, not just its functionality. If you're in the service industry, focus on the process of providing that service. On Instagram marketing, you can present your product in different ways, such as uploading nice photos, short videos (less than 1 minute), IG stories and IGTV (1 minute to 1 hour).
When a viewer clicks on your IG, the first thing they see is your IG profile, so the best way to let them know more about you is to post your product selling points, special offers and links to your business website or Facebook.
Making your profile look lively and interesting is also a way to attract followers.
It is important to note that only 150 words are allowed for profile description.
5. Let followers know the brand story
Image credit: Easil
What message are you trying to send? What do you want your followers to think or feel when they see your IG? How do you want users to describe your brand?
Think about these questions carefully before sharing content on Instagram.
Followers may always be curious about your product and brand story. Through IG, you can show where the ingredients for your products come from and upload short videos about how your products are made. You can always experiment with uploading different styles and images to determine what style your follower base likes.
6. More interaction, more response
Image credit: Buffer.com
Engage with your followers and ask questions when posting any content. Asking questions, such as asking your followers to vote on what they'd prefer to watch, is a great way to increase interaction.
If your followers have made thoughtful comments about one of your pictures, you can also communicate with them, which will make your posts more shared.
Adding a call to action is a great way to get your followers to interact with you quickly. Try setting up fun games, easy Q&A, and get your followers involved. If add on some small gift giveaway activity, the effect will be even better.
If followers ask for information about your products and brands, please maintain a higher and faster response rate, which will increase the weight of your IG account.
There are still have many different ways to operate an Instagram account, such as using correct hashtags with high traffic when posting, sharing your posts to other social platforms, cooperating with other brand accounts, etc.
Conclusion
Any successful social media marketing strategy shouldn't be static (and certainly shouldn't change instantly) – it should be dynamic. Those tracking data tells us where to go. If your video is going viral, make as many videos as your resources allow. If your users are active at a certain time of the day, then you may post any social post at that time. If your engagement rate is going down, find out why it's not getting liked.
Of course, in the process of reflection, we should also keep in mind the original intention of marketing. I think 90% of the world's Instagram accounts would be pet accounts if they just follow the fans' taste. Social media marketing is the art of compromise.
Social media trends update rapidly, and the best way to leverage these trends is to spend more time on social media, follow more influencers and competitors, and see if others' creative points can be used. Also, pay more attention to hot issues in international society, see and think more, and keep an open and curious heart.
About iPrima Media

iPrima Media is a well-known Digital Marketing company based in Singapore and Johor Bahru. With over 10 years of experience in online Marketing, iPrima Media has created successful Digital Marketing for more than 1000 businesses and brands.
We provide:
Social Media Management
SEO / SEM Marketing
WEB & ECOMMERCE
KOL/KOC Marketing
Youtube Channel Building
Professional Product Photography
Corporate Branding, PR & Advertising
If you need to outsource your social media management or any attractive and creative marketing idea, feel free to check out our service.