Why Learn Online Marketing 1: The Growth Rate Of The E-commerce & Online Marketing 
Related technologies of online marketing are developing rapidly, and statistics also show that job opportunities in this field have been increasing rapidly. It is expected to reach approximately 1,500,000 jobs by the end of 2020.
From the 1990s to the present, online marketing has occupied nearly half of our lives and is also a technological trend.
Why Learn Online Marketing

2: Has A Variety Of Dynamic Career Opportunities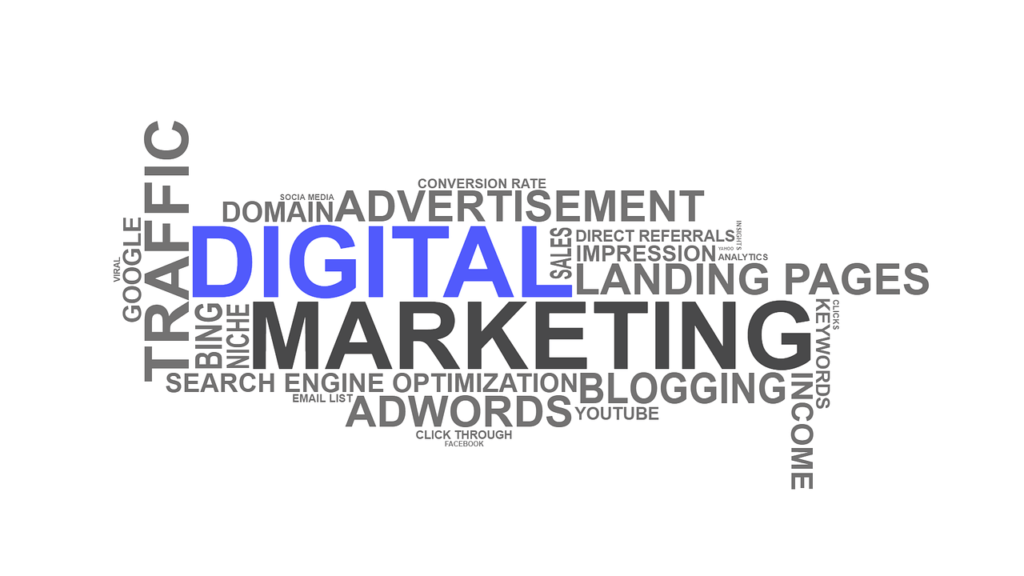 Unlike any other computer-related degree program, online marketing provides you with a wider range and more job options. If you compare, you will find these jobs very interesting and full of energy.
Whether it is SEO or SEM, you need to carry out strong analysis and research work. In social media and content marketing require you to have creativity and think outside the framework.
No one likes to work in the office, and the biggest advantage of these jobs is that they are not restricted by location. Maybe you can start thinking and plan to consult after a period of time to understand the relevant content or even start in a freelance way. Even entry-level jobs can give you a good income.
Work in online marketing is full of fun, excitement, exploration and creation. Therefore, it is very suitable for young people who love challenges and enjoy freedom at work.
Unlike other fields, online marketing has many opportunities. Not only as a full-time job, Digital Marketer as a freelancer can also make money, and the income is considerable. With the continuous development of online marketing, whether it is for a beginner or experienced professionals, this field is full of new business opportunities.
Why Learn Online Marketing 3: Reach More Users & Be Seen By More People
Through online marketing knowledge, you can optimize your blogs, websites, and channels to make it easier for your audience to find you.
You must have heard of YouTuber, blog writer and affiliate marketer. Nowadays, their number has become more and more and it is a trend. online marketing also plays a huge role.
In addition, online marketing can also help you to start your business at a very low cost, and it is controllable so that your services can be measured and reach every country Consumers in every area and every corner.
Why Learn Online Marketing 4: It Is Easier To Start New Creative Business Projects
You can use YouTube, blog creation and affiliate marketing (affiliate marketing) and other commonly used platforms to start your entrepreneurial project. Because these are already part of online marketing.
After understanding how it works, you will know where to put more effort, which marketing channel should be used to attract the target audience, and so on. In addition, you will have enough knowledge about optimizing blogs and selected marketing channels so that your audience can find you.
Why Learn Online Marketing 5: Help Your Family Business
There many Online Marketing strategies are combined with social media.
What better way than directly helping your family's career? For example, you can start by learning social media marketing and build better customer relationships, brand image, etc. You can go to many related lectures and workshops first, if you find it helpful, then go to the full course.
Why Learn Online Marketing 6: Versatility
As you become a high-lever online marketer, you will be exposed to a variety of skills. And in your future career, it will make it easier for you to switch to other professional fields. Because in online marketing, different majors require a certain distinction of training before switching between each other.
Of course, you can only work in a specific field of online marketing. This can make your skills specialized. Here, even if you have been staying in the same professional field, you can upgrade existing skills while still learning other new skills, and try to combine the skills you have learned together.
Why Learn Online Marketing 7: Certification
Having an online marketing-related certificate will certainly help you get better job opportunities in this field, but 60% of experts also believe that many online courses are very helpful for them to master this amazing technology.
If you are interested in online marketing courses or want to learn more, click on this to get more.