Global Marketing Trends in 2022
2021 will be a turning point for everyone around the world, with COVID-19 turning business models upside down and almost no industry missing out on digital transformation.
On the other hand, changes in consumer behaviour have also led to the emergence of new forms. In 2022, the rapid development of technology trends never stop, let the past be the past, it is important to look to the future.
What are the latest global marketing trends?
As we all know, in the past two years, consumer needs and preferences have undergone unprecedented changes, which have also accelerated the pace of enterprise innovation. Companies need to adapt to this changing consumer behavior, target market trends and seek new business opportunities, or face the risk of losing customers and being eliminated from the market.
In the last article, we mentioned 5 Trends In Global Marketing In 2022. In this article, we will bring you more information about the global market trends in 2022.
Global Marketing Trend 1: Influencer Marketing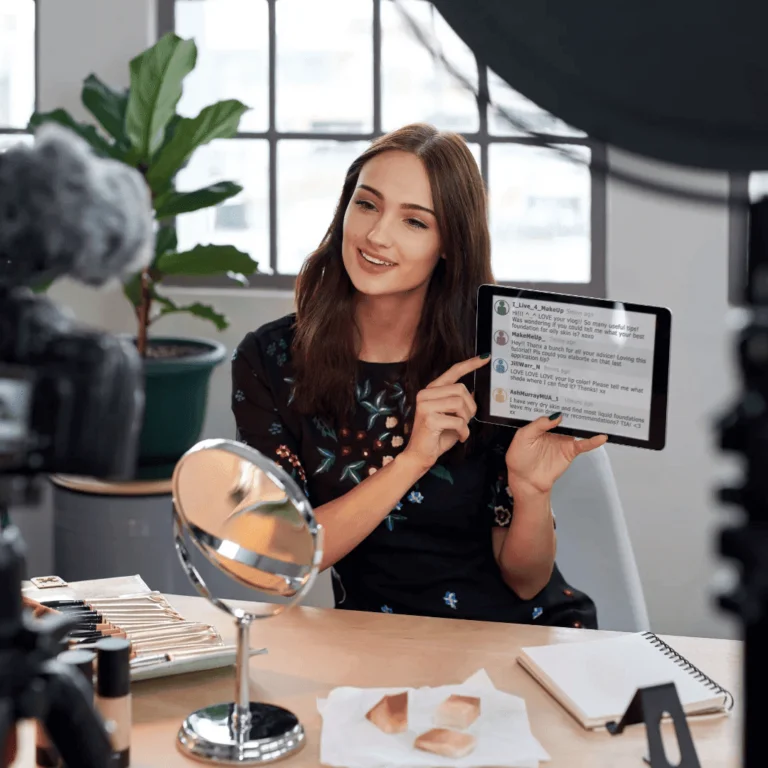 Image: Canva
According to Meltwater's overseas Celebrity Marketing Report 2022, the number of posts labeled "sponsored ads" on Instagram increased by 26.7% in 2021, from 3,014,687 in 2020 to 3,798,505.
More and more brands are using micro-celebrities to reach and engage consumers. Meltwater's research showed that micro-celebrities accounted for 91% of interactions in ad posts sponsored by micro-celebrities in 2021, and audiences for micro-celebrities also typically had higher rates of interaction and better marketing performance than audiences for larger celebrities.
These days, in global marketing, brands need not only to market on social media, but to drive sales directly. Innovations on Twitter, Instagram, Facebook and other platforms have made it easier for brands to increase sales through the platform's shopping features, and measure how celebrities are driving it.
In 2022, we can expect that if brands compare their official account sponsored ads to their celebrity co-marketing performance posts, and if the performance is good enough, marketing teams may be more inclined to spend more on celebrity co-marketing rather than more official account sponsored ads.
Global Marketing Trend 2: Instagram video
Image: Business Insider
Video content is generally more engaging than other forms of content when it comes to global marketing. In fact, according to one statistic, "social media videos are viewed 1,200% more than text and graphic content combined."
As the leading image app, Instagram's new video feature has already caught people's attention. In an effort to catch up with arch-rival TikTok, Instagram began focusing on video-format content in 2021.
In 2021, Instagram tweaked its feed algorithm to demote TikTok videos (i.e., TikTok watermarked videos) shared.
Instagram has also updated audio and special effects, and opened up the option to "co-create" content in the feed, a feature with huge potential in celebrity marketing.
In Instagram Stories, the link sticker feature for additional business customization will be available to all users, regardless of the number of followers.
Finally, Instagram upload feature makes the new video feature even easier to use. All of Instagram's upgrades are driven by the trend that video content will play a bigger role in marketing teams' content planning for the global marketing as it becomes easier to create and distribute videos.
Global Marketing Trend 3: Metaverse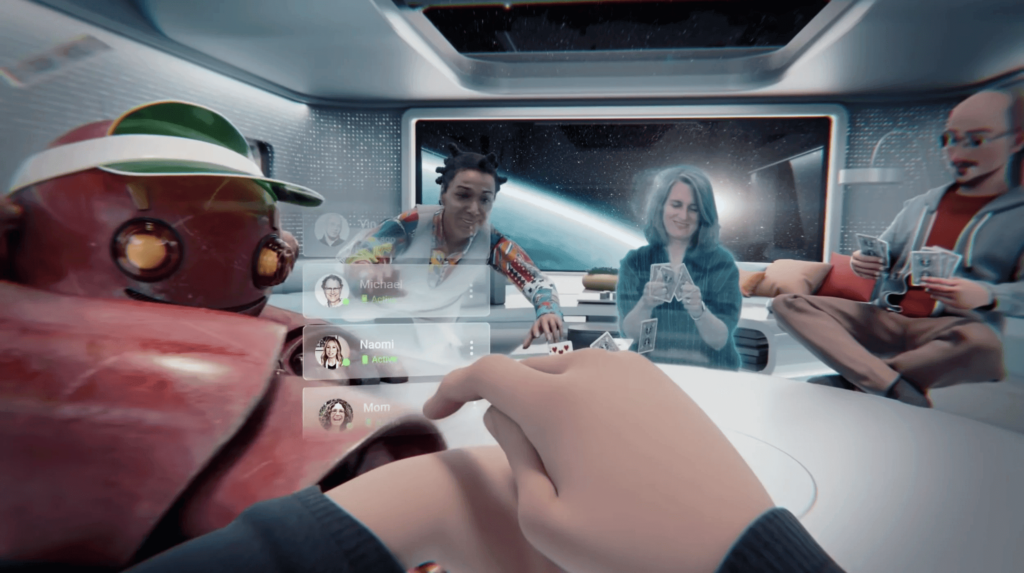 Image: 9to5 google
Metaverse is the new concept in global marketing in future!
The Metaverse came into the public eye after Facebook CEO Mark Zuckerberg announced that he was changing the company's name to Meta. However, the concept of the metaverse has been around for decades, and many companies are developing products that can bring this concept to (virtual) life.
The metaverse refers to the concept of a virtual world in which people can interact with various environments using different devices (i.e. VR headsets, AR glasses, smartphone apps, etc.).
In 2021, Meta launched Horizon Workrooms virtual meeting rooms, reimagining the idea of ​​the office. Microsoft has hinted that it is also building a virtual work environment similar to Meta's Horizon Workrooms.
This is one of the biggest challenges facing the metaverse: the metaverse is supposed to be a single space, but now several companies are building their own metaverses, each with unique hardware to fit. It is very unlikely that these digital giants will cooperate to build a metaverse, because everyone wants to monopolize more users and pursue greater profits.
Global Marketing Trend 4: Online + offline activities
Image: google 
Due to the epidemic, most events in the past two years have been held online. However, recently, some countries have begun to allow offline events, but this does not mean that virtual events have declined.
Instead, there is a new type of activity — a combination of online and offline activities. From customer training and sales pitches to online meet-and-greets, event marketing is making bold changes to incorporate virtual meetings into offline events.
Such events aim to seamlessly integrate virtual attendees into the live experience by driving interaction between the live audience and the virtual audience. Use technology to combine face-to-face interaction with digital (video) content to create a new experience.
Scaling up an event by inviting virtual attendees can help brands increase their impact and attendance.
Global marketing studies have shown that people's willingness to participate in marketing events is directly influenced by factors such as meeting location and associated budget, so online events can be more attractive.
Global Marketing Trend 5: Consumer personalization and target consumer positioning
Image: canva
Nowadays in global marketing, consumers now expect to receive targeted messages and offers from brands. In fact, 72% of consumers respond only to personalized marketing messages.
To achieve large-scale, omni-channel personalization, rather than just sending one-off emails or demo ads — marketing teams need to re-evaluate the data they currently have and how that data is used in their campaigns.
Google has proposed a plan to divide user data into large audiences based on interests, allowing advertisers to target ads at different audiences rather than individual users. Some groups and governments have expressed concerns about the plan and may not discuss it, which could delay it.
If your entire social network is the subject of your consumer research, you will gain unparalleled consumer insight into how consumers actively and spontaneously rate brands.
Brands can get first-hand real opinions based on spontaneous discussions among consumers on social media and learn about the real situation of brands and competitors.
When it comes to global marketing, these insights can help brands optimize brand communication, understand relevant trends, develop targeted content strategies, and more.
In conjunction with our previous article on 5 Trends In Global Marketing In 2022 (1), iPrima Media has compiled 10 of the most recent Global Marketing Trends of the year. Hopefully this will help anyone in need, let work together with iPrima Media to prepare for the digital new normal in the post-epidemic era.
About iPrima Media

iPrima Media is a well-known Digital Marketing company based in Singapore and Johor Bahru. With over 10 years of experience in online Marketing, iPrima Media has created successful Digital Marketing for more than 1000 businesses and brands.
We provide:
Social Media Management
SEO / SEM Marketing
WEB & ECOMMERCE
KOL/KOC Marketing
Youtube Channel Building
Professional Product Photography
Corporate Branding, PR & Advertising
If you need to outsource your advertising planning or any attractive and creative marketing idea , feel free to check out our  service.