Shoutout to all entrepreneurs & businesses related to 5G or IoT to take part in the Create@Alibaba Cloud Global Startup Contest 2021! Grab the chance now to let more people know about YOUR businesses and products in ASEAN and Global in our Virtual Exhibition Booth!
About the Create@Alibaba Cloud Startup Contest 
In 2015, Alibaba Cloud kick-started the first Create @ Alibaba Cloud Startup Contest (CACSC), marking the beginning of one of the biggest entrepreneurship contests. Dubbed as "the Olympics" of technology venture capital, CACSC covers dozens of countries and just under 100 cities worldwide. This is a competition among the best startup entrepreneurs in the technology field, sponsored by the Alibaba Innovation Center (AIC), in collaboration with world-famous media outlets, venture capital investors, and top-level partners from around the world.
What are the Alibaba Program Benefits?
1. Technology Acceleration
Support Your Business with Cloud Resources and Products
3,000 to 20,000 USD worth in Alibaba Cloud coupons for 1 year

Technical support in architecting, migration and assessment throughout the program
2. Talents Acceleration
Enable Talents Upskilling and Knowledge Transfer
Founders training: E-commerce, China market series courses from Taobao University, Alibaba Group's training and education platform
Alibaba Cloud Academy annual membership: Access to all Alibaba Cloud Academy online courses for free
Alibaba Cloud Professional Certification: Alibaba Cloud Associate (ACA) and Professional (ACP) Certifications.
3. Growth Acceleration
Speed up Your Business Growth
Opportunity to be introduced to Alibaba Group Investment Funding or Alibaba Cloud Chinese VC Partners

Opportunity to be listed in Alibaba Cloud Marketplace

Opportunity to be awarded as Alibaba Cloud MVP

Participation in Create@Alibaba Cloud Startup Contest
Why Join Us?
A Bridge to Enter the China Market

Access to Alibaba's Wide Range of

Business Ecosystem

and Resources

Benefit From Digital Business

Best Practices

of Alibaba Group
Entry Description
1. Field of Interests
5G, artificial intelligence, cloud computing, Internet of Things, AR/VR, drones, smart community, smart logistics, connected vehicles, smart medical care, smart city, smart energy, smart grid, etc.
2. Entry Requirements
(1)The declarant should generally have a bachelor's degree or above, with a certain level of management experience or self-employment experience, proven by outstanding achievements; they should have a legal company registered for their project.
(2)The project should exhibit core technical strength and continuous innovation; it should have intellectual property patents, model products, or established products.
(3)The project should have good future development prospects in the industry and the market; it should be in line with the future direction of the industry.
3. Grading Criteria
Scoring is based on the project's market positioning, technical advantages, core team, operational data, industry prospects, and on-site performance. Points are based on a percentage system, after removing the highest score and the lowest score, it will be averaged out as the final score of the player.
Application Process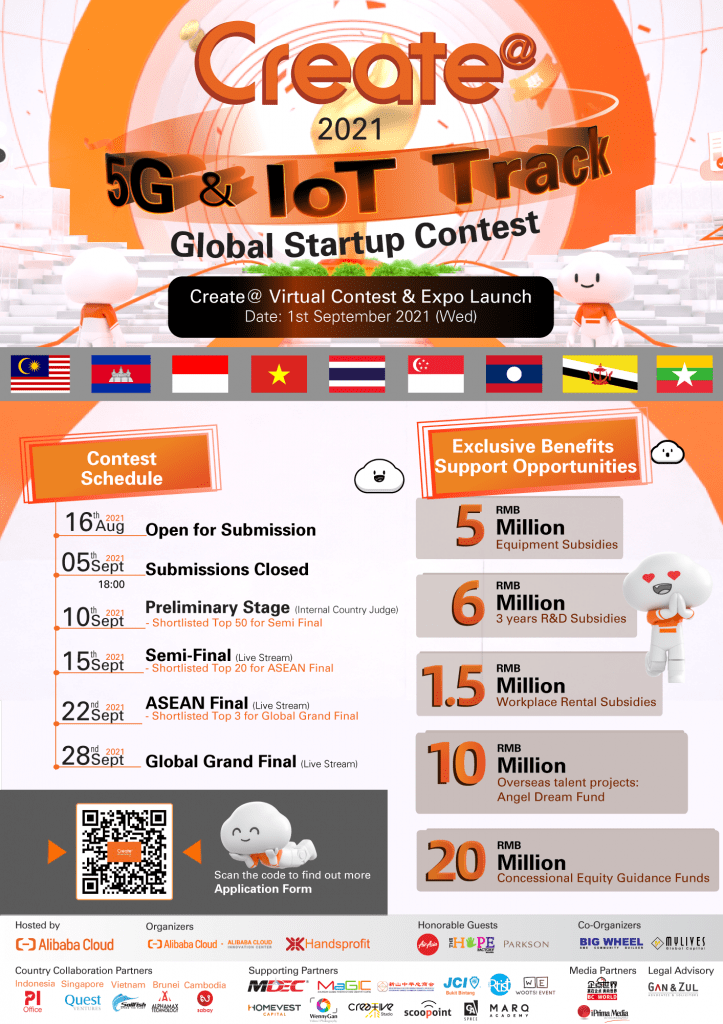 Submit your proposal here or scan the QR code below.

The internal country judge will select the Top 50 from all applications to advance to the Semi-Final stage.

Top 20 will be shortlisted for ASEAN Final during the Live Stream on Semi Final.

ASEAN Final will be live streaming on the 22nd of September and shortlisted Top 3 for Global Grand Final.
The Winner will be announced at the Global Grand Final, on

September 28th final day

.
Application is 𝐎𝐏𝐄𝐍 𝐍𝐎𝐖! What are you waiting for? Submit your idea and Grab your Virtual Booth now!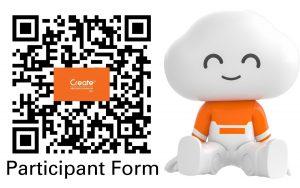 Grow your business ONLINE today! Connect with US!