Share This If You Find It Useful!
What is Digital Marketing in Today's Business World?
Digital marketing can work for any business in any industry. Regardless of what your company sells, digital marketing still involves building out buyer personas to help identify the audience's needs, and to create valuable online content. Hence, it is important for businesses to implement a digital marketing strategy suitable for their own products or services.
Digital Marketing is the process of selling a product or service through market research, including marketing advertising. It's the use of digital media and digital technology to manage the sale of products or services online through the Internet. And one of the types or methods we use for marketing is digital marketing.
There are many ways to do digital marketing. However, some methods most commonly used in the case of digital marketing are:
SEO (Search Engine Optimization)
Online advertising
SMM (social media marketing)
Email marketing
Approved marketing
Digital marketing is very hot topic in Singapore & Malaysia and iPrima Media is one of the best digital marketing agency in Johor Bahru and WorldInternetAcademy.com is one of the best digital marketing company in Singapore.
Digital marketing is a simple but powerful way to help you enhance your business without requiring you to invest a lot of money. You will get many benefits through greater engagement with many different companies and brands. You'll also get a lot of interactions with your customers so you can understand what they need and provide them with products most suitable to their choices.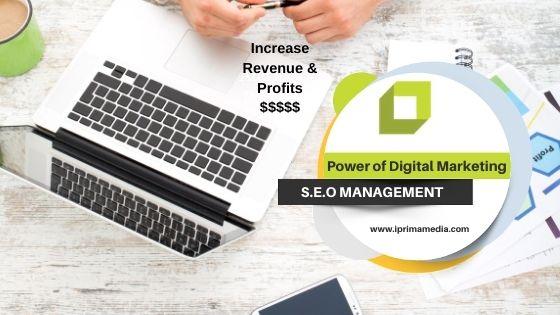 ---
1: Digital Marketing is an exciting new way to market your business
Digital marketing provides a platform for businesses to engage in a new & exciting way to promote brands and products online and through other digital channels.
Most businesses will have specific audiences that they are trying to reach, and digital marketing works by helping businesses reach these target consumers through the internet and other digital avenues.

2: How Digital Marketing can help scale up your business
Digital marketing is the tool that you just can't skip to grow your business. Every aspect of a business can grow along with a well-structured strategy and implementation.
Here are 3 main points to support how digital marketing can help a company scale up its business:
1. Whether it's an online business or offline business, it's very important to be present on the internet to gain credibility from your customers. Hence, it is important for a company to have a mobile responsive website and better if they are present on some social media platforms.
2. Through digital marketing, a company can reach its target audience to offer its products or services. It should be specially designed in such a way that only those eligible to use your products or services and are willing to pay for your products or services should see any type of marketing content from your company.
3. A well-thought-out digital marketing plan will help you translate your sales of goods & services into higher profits margin.
3: What is considered good digital marketing strategy?
Good Digital Marketing Strategy means:
Having a website which should be Search Engine Optimized. Other than having an attractive design and relevant content, your website should generate leads for your company products or services.

Able to get quality leads run Google ads and Facebook ads with appropriate bidding strategies.

Able to promote your website in various social media platforms and explain the importance of the products or services you offer.
Able to simultaneously build backlinks from websites relevant to your business in order to stand top at organic search engine results.

Able to follow SEO updates regularly and keep up with changes accordingly.
4: The Digital Marketing Advantage
What's the Digital Marketing advantage?
Some specific advantages of digital marketing include:
1. Cost-efficient: You can easily plan a successful online marketing strategy within your budget by the use of digital marketing that offers an inexpensive technique in comparison to other advertising channels such as radio, TV and more. A well-planned and well-managed digital marketing campaign can reach a large audience at a lower cost than the traditional marketing methods.
2. Better exposure: Reach numerous prospects by switching to a digital marketing campaign within a small investment. Your products or services can be found where your audiences are looking for you. You will notice long term results by using digital marketing.
3. Save Time: Digital marketing provides real time results within no time. Time is precious for all of us, so we cannot afford to waste time. Digital marketing gives us an opportunity to see the number of visitors to our site, what is the conversion rate, what is the peak trading time, how many subscribers have added you in a day and more.
5. What are some of the main challenges face in Digital Marketing?
In today's fast paced evolution of technology, it's difficult for us be stay ahead of the curb as technology is changing so rapidly that we be might have recently implemented a new product or marketing strategy but before long we would find that it is already outdated.
Today's clientele are digital marketing 'savvy'. Hence, an informed client is an 'aware client' who is also an 'on demand' client. They know exactly what they want and when they want it and it is usually here and now. Hence if we are not not innovating enough, we will find our skills and knowledge to be 'irrelevant' and we are behind Content.
'Good and New Content' is constantly needed for us to stay in the 'forefront'. This means that we need to be producing relevant and informative content all the time to keep up with SEO expectations, our client's needs and their marketing reach.
One way to keep up with challenges isto  utilise a free online tool called Albacross. It is a useful tool that shows us who are our site visitors in order for us to know who are potentially interested in our site and who we can target to turn into a lead.
Share This If You Find It Useful!