The digital revolution is changing human life. This is a process in which billions of people are heavily involved, and many technologies have brought about a lifestyle that allows us to experience a different life.
The shift from offline business model to online business model is particularly evident in recent years, especially after the global epidemic—Covid-19. You will find that content writer, copywriting, social media editor or admin are the positions that many companies are looking for. It turns out that more and more companies have realized the importance of "Copywriting".
What is Copywriting?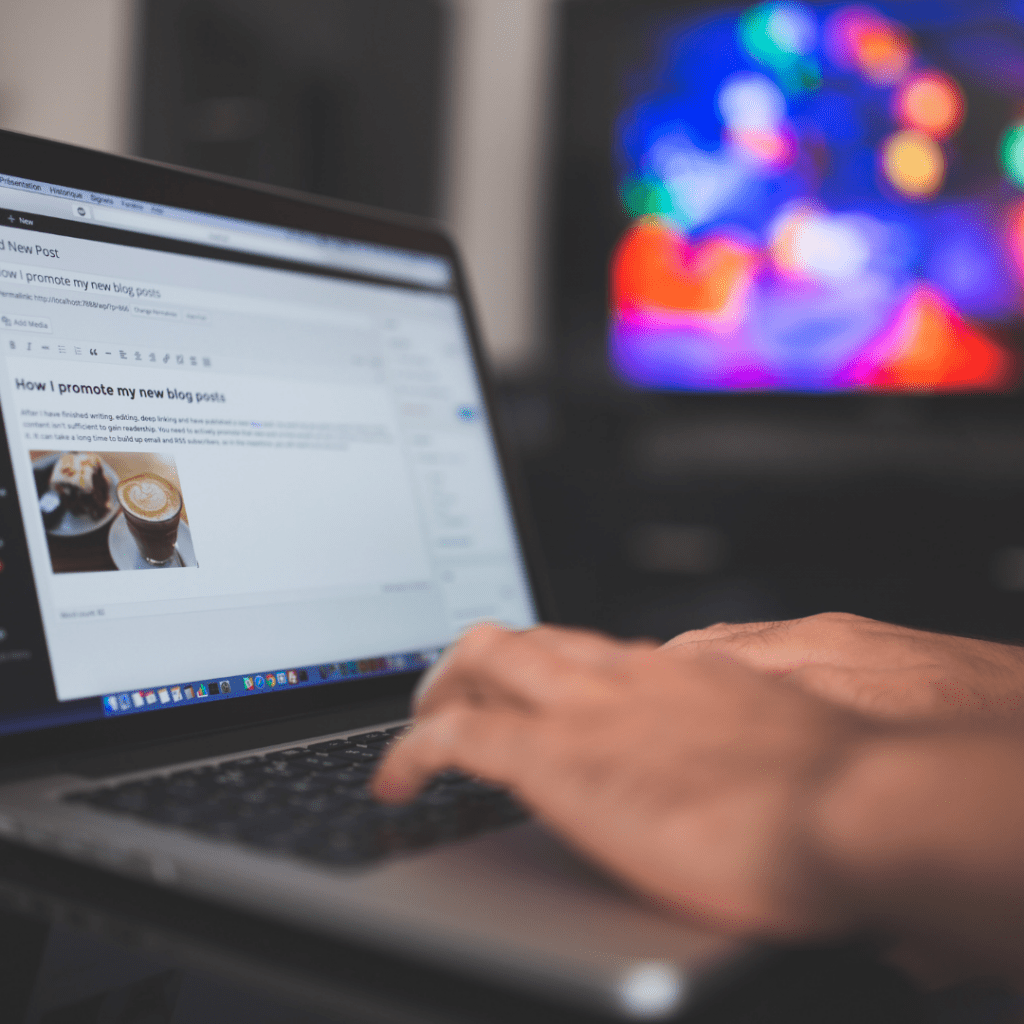 Image Credit: CANVA
Copywriting is a content to make sale.
Copywriting is precise, effective, and revolves around creative problem-solving. Ideally, a brand's copy is driving conversions while creating meaningful experiences for the target audience.
Nowadays you may find copywriting everywhere, but the most important and effective copywriting are found in:
Brochures
Paid ads
Product pages
The Features of Copywriting
Image Credit: CANVA
The copywriting in the advertisement can make people remember the product vividly, the copywriting in the video can make people have a great resonance to the video, and the copywriting in the article plays a central role.
The importance of copywriting lies in whether you can hit the vulnerable point of the user's heart. A short sentence contains emotions, feelings and clarity. Only the copywriting that makes people remember can be called the "finishing touch".
Features of Copywriting 1# Authenticity
Image Credit: CANVA
Combining the product or the central point to conceive the words and sentences, advertising copywriting has distinct characteristics, and its creation has certain rules to speak of. Excellent copywriting should be true, original, perceptual and simple.
Advertising copy is the text of the product, which provides services for the product. It is necessary for consumers to transfer product functions and features through product copywriting, that is, consistent with the product and service provided, cannot bend, exaggerate the facts, and mislead consumers. If we give up our responsibility to consumers for utilitarianism, it will eventually lead to products that do not match to the copywriting. Therefore, when creating product copywriting, we should start from the two points —sensibility and simplicity.
Features of Copywriting 2# Simplicity
Image Credit: CANVA
Long writing is a mistake. Using long writing to highlight the central point of a video, product or article is the worst way to do it. Copy is deeply rooted in people's hearts, not only because it is emotional, but also because it is short and memorable. In the process of writing copy, we can first list out the sentences we want to express, and then think and delete what we want to publicize, and finally position our copy.
In addition, copywriting needs to simplify complex product information. If it cannot be simply described, consumers may not understand the meaning of copywriting. Only simple and clear content can make consumers grasp the key points.
Features of Copywriting 3# Creativity
 Image Credit: SOHU
Leveraging effort is the foundation of creative copywriting, so as to stimulate the topic of perception. As the central point of copywriting perception, if the product has nothing to do with life, what should we do? Use our creativity, no one stipulated that the copywriting must start from the product business, we can foil the business products through the perception of life, we can also discover the perception of life through the promotion of business products, which is a major factor that can arouse people's sympathy.
Creativity makes ordinary things sound fun. Marketing often leads to boring industry content and sometimes it's hard to stay creative for clients. We should learn to use the market, product line, and audience understanding to present something really interesting. By taking an interest in the industry and the audience, we can make simple things fun for our customers and keep them interested in our content.
Features of Copywriting 4# Keep up with social issues
Image Credit: campaignlive
One of durex's hottest ads in 2016, it keeps up with current events and create extraordinary and creative ads.
Durex China has joined in the fray to mock Apple's wireless headphones with a tongue-in-cheek ad showing runaway AirPods-lookalike items trapped in its product. With the caption "Do not run away", the ad combines the graphic with clever wordplay to convey a message that AirPods can be kept secure within AiR, the brand's thin condom line.
Netizens responded in good humour to the ad with the post on Durex' official Weibo site receiving more than 21,000 shares and 5,800 comments. Since their unveiling at the Apple launch event, the headphones, set to hit the market at US$159, have been widely lampooned over how they could easily get lost. Durex has been known for its cheeky marketing campaigns on social-media platforms in China, where sex remains something of a taboo topic. Being funny seems to help sales; Durex has reportedly increased its market share in China from 30 percent to 45 percent in the past four years.
Original story via: Campaign Asia-Pacific
Copywriting that keeps up with current events can bring immediate benefits and creativity. Keeping up with the internet hot issues will never be out of touch with the society; it often requires us to collide idea with brands, products, and related personnel, it makes the copywriting present deeper meaning.
Features of Copywriting 5# Work with SEO
Image Credit: CANVA
SEO (Search Engine Optimization) is the process of optimizing our website so that search engines like our site and give it high ranking results.
SEO can help improve the ranking of natural search results in popular search engines such as Google, Yahoo, Bing, etc., so that our website can appear in search engine results pages (SERPs) for specific keywords. Therefore, the most important purpose of SEO is to "improve ranking", "increase exposure" and "get traffic."
Modern SEO is not only about satisfying search engines, but also providing a great user experience. Better SEO means more traffic leads and conversions at the point of replication. A good user experience is closely related to what you post.
It is time to change! Let figure out your suitable copywriting!
Some companies have not paid much attention to copywriting. Because of neglect, they have never had good copywriting, so they increasingly believe that "copywriting is not important", and they fall into a negative cycle over time.
But the fact is, you need to have a good copy before you can fully understand its meaning and importance. If you want good copywriting, first you need to pay attention to it.
If you need to outsource your social media management and copywriting, feel free to check out our social media service.