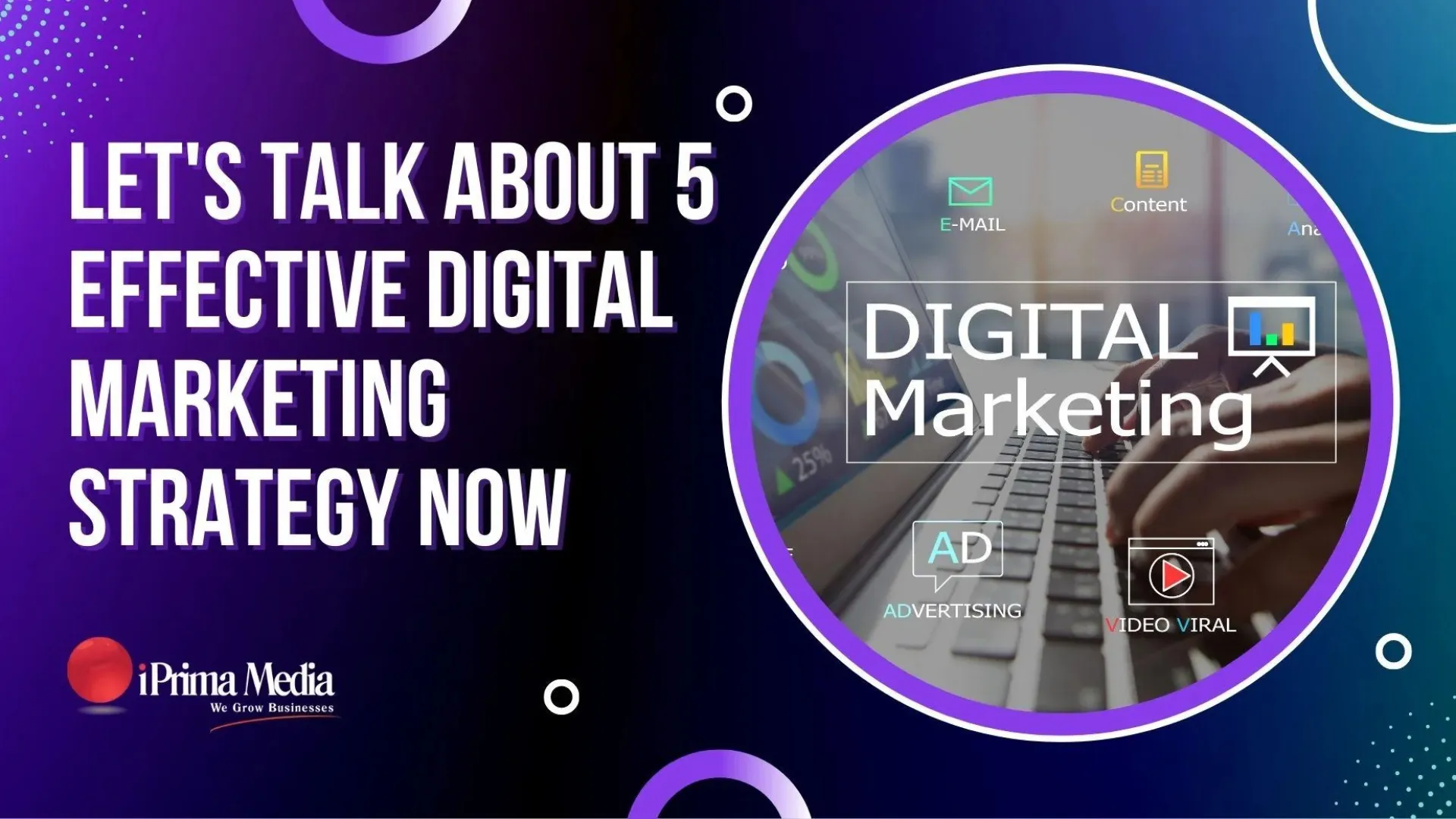 What is a digital marketing strategy?
Your digital marketing strategy explains "HOW" you will accomplish your goals, such as improving your conversion rate by 100% or 500% through different digital channels. It includes social media campaigns, partnerships with influencers, content marketing strategy, SEO, email marketing, and youtube marketing.
Video Credit: Ahrefs
Your company can launch its first digital marketing strategy with these eight steps. If you need help creating your digital marketing strategy (or want to make the best one), consider online marketing services, like WebFX.
5 Digital Marketing Strategies For Your Business
Blogging isn't writing what you did today. That's a diary.
If you take that approach to blog as a digital marketing strategy, and you don't already have an existing and loyal audience that hangs on your every word, your business blog will be a ghost town.
How do you fix this?
Write about the problems your target customers are searching for.
Say that you sell computer parts online. Chances are your customers are searching for things like:
Why is my computer so slow?
How to build a computer
How to speed up a computer
If we plug those keywords into Ahrefs Keywords Explorer, we see thousands of searches for each of them every month.
But here's the best part:
You can help people solve these problems while integrating products from your store into the content itself.
For example, a slow computer may come down to the RAM, hard drive, or CPU. So help readers diagnose their problems and offer product solutions in the process.
The same goes for "how to build a computer." Explain how to do it and recommend the specific components they need.
This concept works in almost every industry for digital marketing strategy.
If you're a realtor, then instead of blogging about the latest industry award that nobody cares about, write about real-world problems potential customers are searching for, like:
How to invest in real estate
How to buy a house
What credit score is needed to buy a house
All of these topics have the potential to attract a vast audience:

Not just any audience, either: these are people in the market for what you offer, who likely have deep pockets and a burning desire to own their own home.
But how do you find what your audience is searching for?
The first option is to guess. The second and better option is to use a tool like Ahrefs Keywords Explorer and search for some relevant seed keywords. These might be things like "buy a house," "real estate," etc.
Head to the "Questions" report to see the most popular questions people are asking.
It's then just a case of picking out the best keywords for your business, analyzing keyword difficulty, and creating optimized content.
You'll get free, consistent, and passive traffic from Google month after month if you can do this and rank.
YouTube is the world's 3rd biggest search engine, and it's yet another place where people are searching for solutions to their problems.
For example, there are 17,000 monthly searches worldwide for "makeup for beginners":
Now, I'm guessing that it's easier to pull off this look when you use the right makeup and brushes.
So if you were a retailer of makeup and makeup accessories or even just an affiliate, you could easily create a video about this topic and recommend a few products in the process.
This is what popular vloggers like Danielle Mansutti do.
Danielle's video ranks #1 on YouTube for "makeup for beginners," and her video has racked up over 2.6 million views to date:

Throughout the video, she recommends the best products to use and tells you where to buy them in the video description: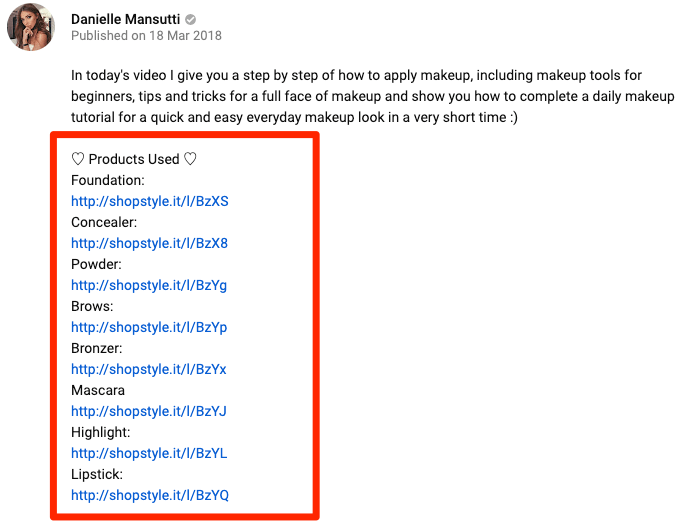 Furthermore, because Google now shows video results for many searches, her video also ranks in Google for related terms.
That video gets an extra 2,900 visits per month from Google alone:
In digital marketing strategy, most businesses' social media marketing strategies can be summed up in one sentence:
Keep posting boring updates and promotions to followers across every channel. If that's what you're doing, stop now. That's not a social media marketing strategy; it's merely a way to waste time and alienate your followers. So what should you be doing? Here are a couple of tips.
Digital Marketing Strategies 4: Focus on one social network
Building a following takes time and effort in digital marketing strategy. If you spread yourself too thin, it's not going to work out.
For that reason, it's better to focus on just one social network, at least initially.
But which one should you choose?
Contrary to popular belief, it's not necessarily the one with the most users. It's about finding the network where your target audience hangs out and understanding whether you can serve their reason for being there.
That first part shouldn't be too difficult if you have your finger on your industry's pulse.
For example, most SEO professionals hang out on Twitter or Facebook. Few of them are on Snapchat or Instagram—at least not in a professional capacity.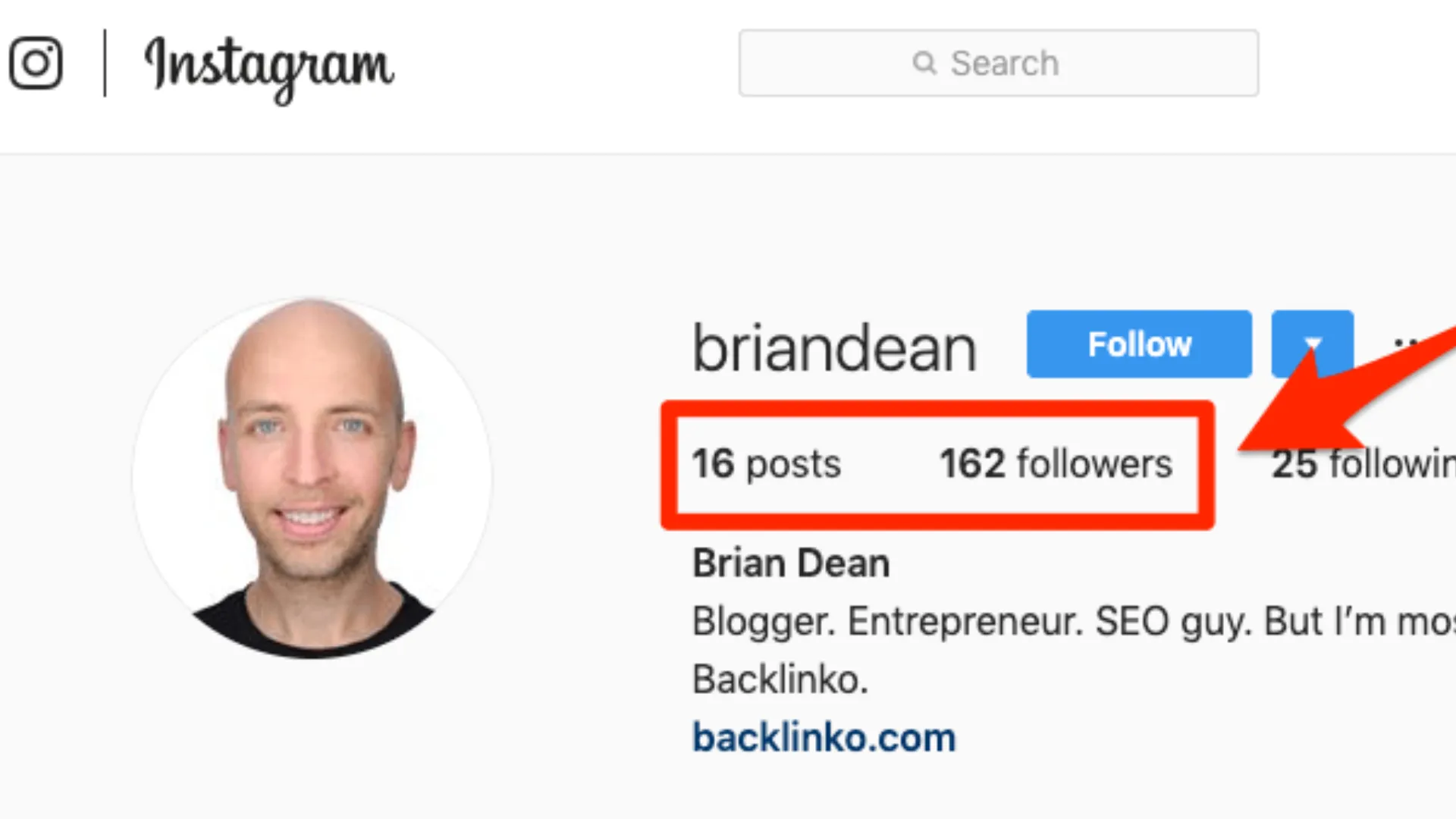 So, we'd want to focus on building a following on either Twitter or Facebook. However, if you're a food blogger, Pinterest would likely be a better option. But what about that second part of the equation?
Digital Marketing Strategies 5: Cater to the platform
Regardless of the platform you choose for your digital marketing strategy, it would help if you made an effort to understand why your audience is there and how you can serve them. For example, people tend to go to YouTube for entertainment or learn something.
Facebook, on the other hand, is different. People don't want to see 30-minute tutorials or promotions popping up in their newsfeeds. They want to see interesting, funny, or shocking content which they can share with friends.
To get peoples' attention to your digital marketing strategy, you need to tell a story, create a short video, or do something else that'll stand out in an endless sea of promotions and vanity shots.
On Twitter, it's more about communicating quickly, efficiently, and not overwhelming people. That's probably why we tend to pay more attention to the short tips we share in digital marketing strategy.
references: https://ahrefs.com/blog/digital-marketing-strategies/