A solid social media strategy is essential to establish your travel agency brand in today's global marketplace. An excellent social media strategy can result in increased brand awareness, improved search engine rankings, better customer satisfaction, higher conversion rates, improved brand loyalty, and cost efficiency.
But there are guidelines to follow if you promote your travel agency brand on social media. It would be a waste of time and effort if you didn't follow. You won't get to engage audiences and don't gain followers for organic efforts. For paid campaigns that are poorly executed, the result may be worse. Your money will drain with nothing to show for it.
People will choose from brands they trust, mostly from posts and referrals from friends and acquaintances, as well as customer reviews that they see on social platforms. It has become an important aspect of travel marketing. You can build your travel agency brand and increase your sales if you have a steady presence on social media.
Travel Agency Brand #1 – Exploit Untapped Search Traffic
Video Credit: Semrush
Having a solid foundation is important for marketing strategy. You can build it by using Search Engine Optimization (SEO). There are plenty of useful SEO tools online to help to achieve it. Using keyword research tools, such as SEMRush or Google Adwords Keyword Planner, can help you to discover relevant search keywords that have moderate search volumes, are related to your business and have relatively low or medium competition.
For example, if you provide an Australia tour for Malaysian customers, you can use an SEO tool to narrow down keywords with at least a hundred monthly searches. The keyword difficulty should be below 75. You can use tools such as LSIgraph.com to tighten your search. It can help you to come up with blog topics and content that match the exact long-tail keywords that are searched for.
Travel Agency Brand #2 – Interact With Your Audience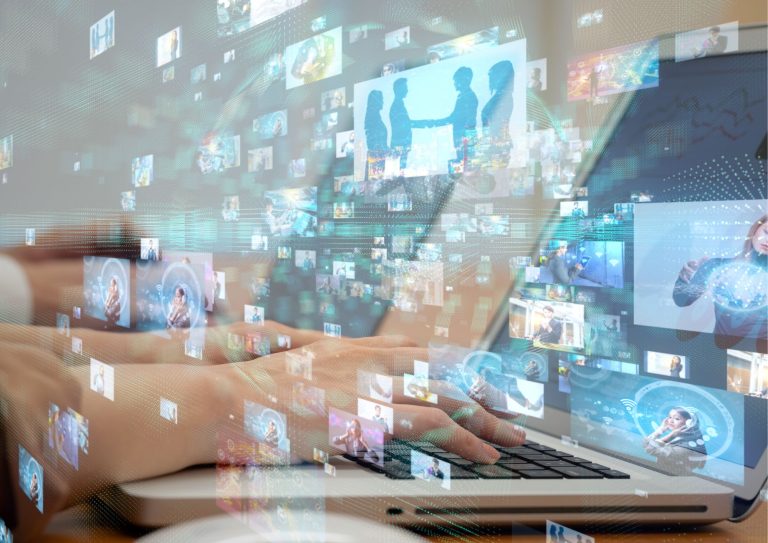 When it comes to social media, it is all about interaction. You will need to engage with your audience to expand your reach. So, you must post consistently on your social media page to guide your audience if you want to established your travel agency brand as a facilitator of a successful trip.
When a potential customer is enquiring about a specific trip, the approximate costs, the days of the trip, etc, after viewing your social media content, you can gather the information they need after listening to their inquiries. You can tailor the trip according to their need and get back to them. The more you listen and respond to their inquiry, the more likely you can build their confidence. It will also be more likely to increase customer satisfaction when you improve your customer service. You can create persuasive content that can drive your website's traffic with your social media platform. Once potential customers visit your website, you can capture the leads easily and have a higher conversion rate.
Travel Agency Brand #3 – Post Stunning Visual Content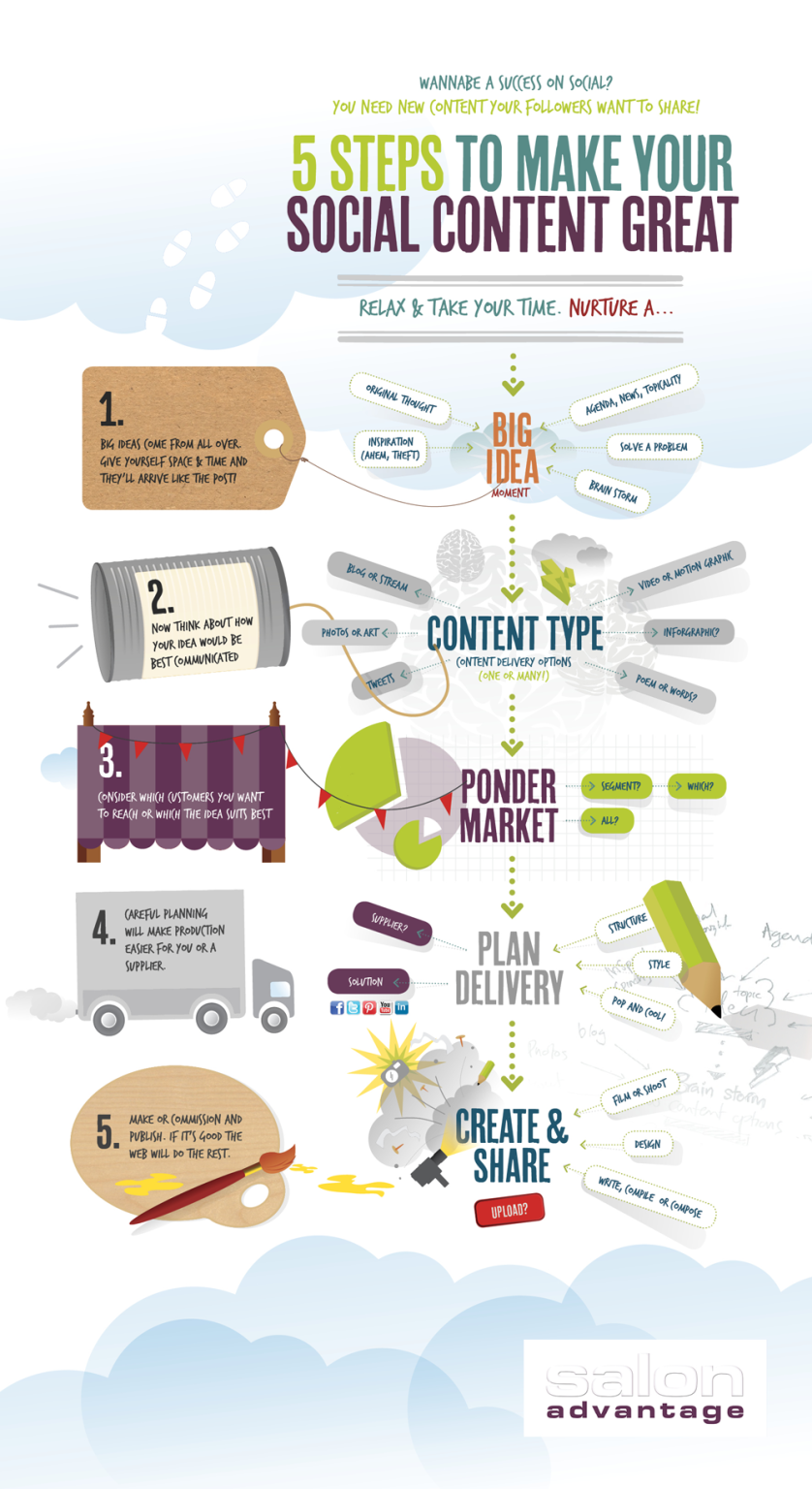 A post with an excellent headline and copywriting does attract visitors, but you can't promote your travel agency brand with just text alone. Take some photos and videos each time you bring a tour; you will have many photos to show to prepare for the next tour.
You will need to invest in great designs and images that can capture visitors' eyes immediately to spice up your content. Share image posts on your social media page to enchant and entice your customers to book a tour immediately.
Travel Agency Brand #4 – Social Sharing
Social sharing is something you can do on your social media platform. Don't estimate what social sharing can do to establish your travel brand. Ask your customers to post their feedback on their social profiles, and give them some discounts or cool perks for their next trip. You get to build a relationship with your customer and keep things interesting. Besides that, it can help to build your customer base and help others to get to know new destinations to explore.
You can use travel agency CRM to request customer testimonials in a blink. Once your customers have submitted their testimonials, they will be stored in your system instantly. You get to engage more traffic.
Travel Agency Brand #5 – Engage Travel Influencers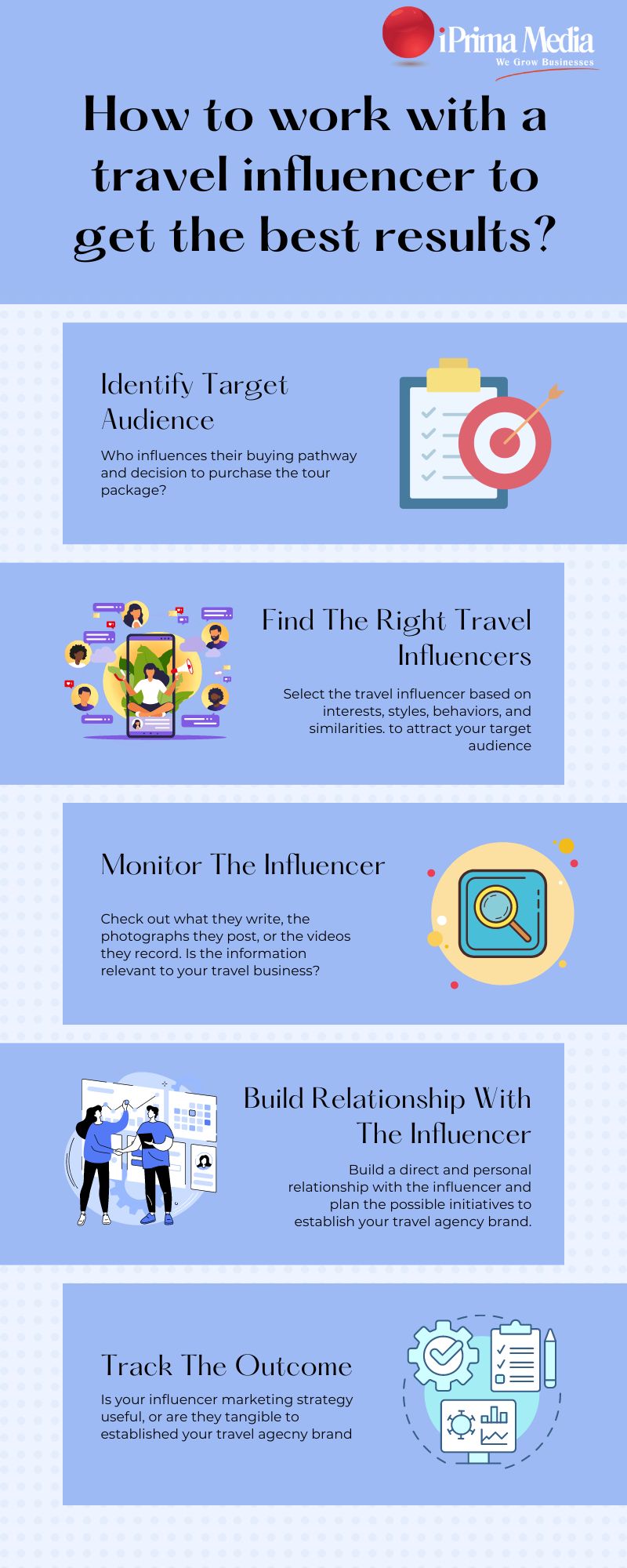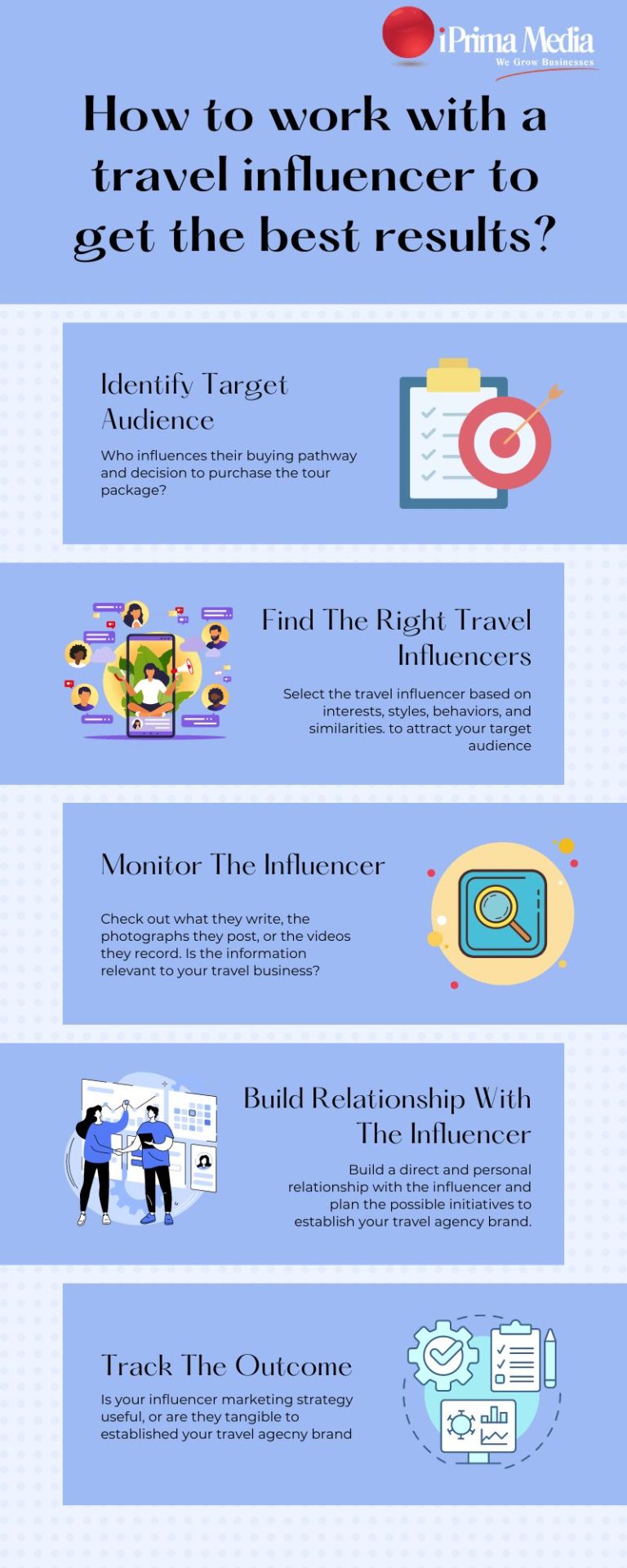 Influencers play an important part in digital marketing strategy nowadays. As an opinion shaper, they can help you to expand your reach to new audiences. But you must know how to work with a travel influencer to get the best results.
First, you will need to identify your target customer. Who influences their buying pathway and decision to purchase the tour package? Next, you will need to find the right travel influencers to attract your targeted customers. You can select it based on interests, styles, behaviors, and similarities.
You will also need to monitor the influencers. Check out what they write, the photographs they post, or the videos they record. Is the information relevant to your travel business? Build a direct and personal relationship if you have found the influencer you want. Discuss working arrangements, and plan the possible initiatives to establish your travel agency brand. Finally, track the outcome of your influencer marketing campaign. Is your influencer marketing strategy useful, or are they tangible?
Travel Agency Brand #6 – Let Your Brand's Personality Shine.
Video Credit: Cyndi Williams
You must be distinctive to stand out in this crowded social media landscape. You must separate your travel agency from the others by defining your brand's unique voice and tone.
People tend to buy from a travel agency they know, like, and trust. So you will have to let your travel agency know. Let potential customers know your brand's journey, core values, and point of view in the travel industry. Let your story relate to the customers.
Show the human side of your travel agency. People tend to want to know the human behind the products.
It takes time to build your travel agency brand on social media. Look for the direction that you want to go. Know what kind of customer you are targeting and develop a strategy that fits your business.
About iPrima Media

iPrima Media is a well-known Digital Marketing company based in Singapore and Johor Bahru. With over 10 years of experience in online Marketing, iPrima Media has created successful Digital Marketing for more than 1000 businesses and brands.
We provide:
Social Media Management
SEO / SEM Marketing
WEB & ECOMMERCE
KOL/KOC Marketing
Youtube Channel Building
Professional Product Photography
Corporate Branding, PR & Advertising
If you need to outsource your advertising planning or any attractive and creative marketing idea, feel free to check out our service.