Email marketing has stood the test of time as one of the most effective ways to connect with your audience. However, you need more than just a compelling message to execute successful email campaigns. You need the right email marketing tools to streamline your efforts, provide valuable insights, and optimize your results.
Email marketing still remains a cornerstone of successful marketing strategies as it offers a direct and personalized way to connect with your audience. However, it can be challenging to create a good email from scratch.
Many businesses have not invested in email marketing tools as they are not ready yet. When implementing email marketing strategies, you want to ensure your emails reach the right audience and engage effectively. You will want to read on if you have yet to invest in any email marketing tools. In this article, we will closely examine some of the best email marketing tools to help you enhance your marketing efforts and achieve remarkable results.
Top Email Marketing Tools #1 – Flodesk
Image Credit: Flothemes
Flodesk is relatively new among all email marketing tools and has become popular among small businesses. They focused on providing beautiful email designs that are easy for users to use.
Flodesk has plenty of email templates for you to choose from. They are easy to customize, allowing you to create stunning emails. It is a perfect tool for beginners, especially if you don't have any design experience.
Flodesk's user-friendly drag-and-drop editor allows you to create visually appealing emails without any coding skills. You can customize every element of your emails, from fonts to colors and images, to align with your brand's aesthetics.
Flodesk's workflow works well for automating your email marketing. You can set up automation workflows that send targeted emails based on triggers, such as subscriber sign-ups. You don't have to worry about bombarding subscribers as you can add time delays between emails.
It's ideal for creative professionals, entrepreneurs, and small businesses looking to create visually appealing email campaigns without a steep learning curve.
Top Email Marketing Tools #2 – MailerLite
Image Credit: Engage Bay  
MailerLite is a reputable email marketing platform that has gained recognition for its simplicity, affordability, and robust features. If you are looking for an affordable email marketing tool, you want to include MailerLite in your list.
Besides the usual drag-and-drop email builder, which you can find in many email marketing tools, there is also a rich text editor and a built-in photo editor to create your email.
Most users find their interface clean and simple, allowing them to create their email easily. You can also create and design landing pages to go with your email. To get the most out of MailerLite, use its free plan or explore its affordable paid options.
The user-friendly interface, customizable templates, and advanced automation capabilities make it a valuable tool for businesses and creators looking to optimize their email marketing efforts. MailerLite is worth exploring for your email marketing campaign.
Top Email Marketing Tools #3 – AWeber
Image Credit: Flowium  
AWeber is an email marketing platform that has been at the forefront of the industry since its inception in 1998. It's designed to help businesses to engage their email subscribers effectively. With a wide range of features and a user-friendly interface, AWeber caters to a diverse audience, from small to medium-sized businesses.
You can connect the tool seamlessly to most platforms like Facebook, WordPress, and Shopify. You can easily import contacts, creating an email campaign.
You can also access one of the largest sets of HTML email templates. There is also plenty of support available. You can get support from live chat, phone support, and many more. They also provide how-tos and tutorials.
They do have a free plan but with limited features. Their paid plan depends on how large your list is. Paying quarterly or annually will be cheaper than paying monthly.
Top Email Marketing Tools #4 – ActiveCampaign
Image Credit: Meta Blog  
ActiveCampaign is an email marketing and marketing automation platform that has gained prominence for its comprehensive set of tools designed to assist businesses of all sizes in managing and optimizing their email marketing efforts.
Established in 2003, it has evolved into a multifaceted platform that goes beyond email to address marketing automation, CRM, and customer engagement. This platform is more suitable for experienced marketers focusing on marketing automation. This won't be the right tool if you just want to send a simple newsletter.
ActiveCampaign provides robust analytics and reporting tools to measure your email campaigns' effectiveness. You can track metrics like page visits and click-maps.
Top Email Marketing Tools #5 – Brevo (previously called SendinBlue)
Image Credit: Bug crawls  
Brevo, formerly Sendin Blue, is a platform that provides a suite of tools to help businesses communicate effectively with their audience. It was originally founded in 2012 and focuses on SMS and email marketing.
Their tools are extremely easy to use. If you have no experience in email marketing, why not try out this tool, where you can easily use their drag-and-drop email editor? Their marketing automation tools are user-friendly. It helps you to automate email sequences, segment your audience, and select the best time to deliver your emails for maximum engagement.
They have a free plan where you can email up to 300 contacts per day. Their price plan will based on your needs. If you are ready to elevate your marketing efforts with a comprehensive and adaptable platform, Brevo is a strong contender to consider.
Top Email Marketing Tools #6 – Mailchimp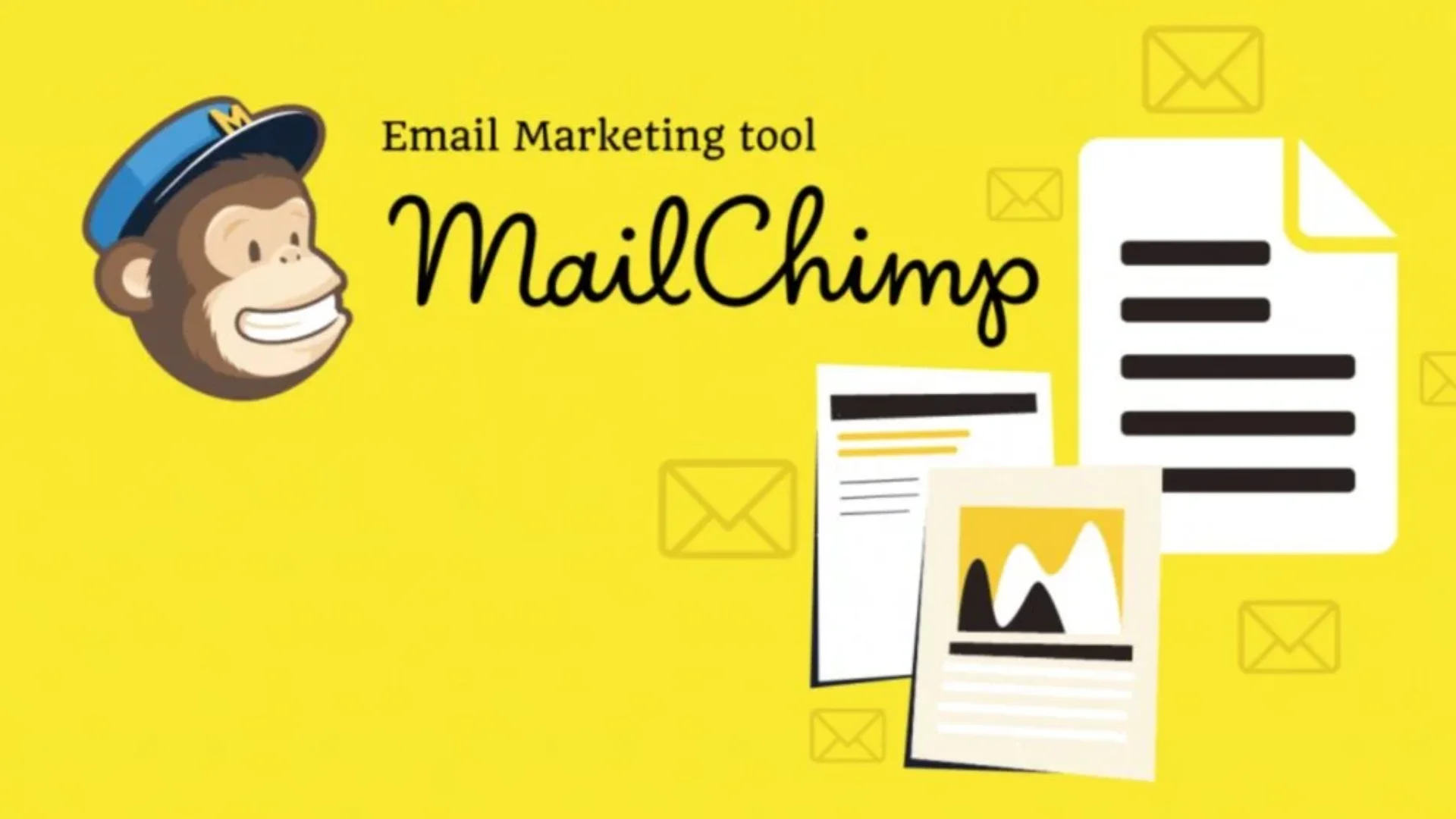 Image Credit: A And M Education  
Mailchimp is a comprehensive email marketing platform founded in 2001. Over the years, it has earned its reputation as one of the most widely used and trusted platforms. With a robust set of features and a user-friendly interface, Mailchimp has helped businesses of all sizes connect with their audience effectively.
Mailchimp's email marketing features empower users to create and send email easily and track email campaigns. It provides a user-friendly email editor and customizable templates to optimize your email content.
MailChimp can be integrated with other platforms, such as Shopify and WordPress. They also have marketing automation features but may be slightly limited compared to other email marketing tools.
Wrap Up
Email marketing still plays an important role in this digital era. By harnessing the capabilities of these top email marketing tools, you can engage your audience, boost conversions, and ultimately achieve your marketing goals.
Take the first step towards email marketing excellence by exploring the abovementioned options and selecting the one that best aligns with your business needs.