WooCommerce is one of the most widely used webshop platforms, with over 14,000,000 downloads. With free plans available for small store owners, it is also one of the most economical options. However, the strength of the extensions is something that the majority of WooCommerce users underrate. Your web shop might become much more powerful thanks to these, frequently free, technologies.
We've compiled a list of the top 10 WooCommerce extensions in this article to help you with various marketing tasks. We outline their capabilities, how you may use them to your advantage, as well as their cost and WordPress store rating.
#1 Marketing Plugins for Woocommerce: OptinMonster
The most effective conversion optimization tool available is called OptinMonster. It aids in converting website visitors who are about to leave into subscribers and buyers.
It may be applied to your eCommerce website to improve sales conversions, expand your email list, display tailored website messaging, do onsite retargeting, upsell, and cross-sell campaigns, among other things.
Even if the free plan isn't displayed on the main website, you can still use OptinMonster for free by installing and activating their WordPress plugin. You will find the option to register for a free account inside the plugin.
The following are a few illustrations of WooCommerce popups you can make with OptinMonster:
Header or footer bars that float
These floating bars are ideal for publicising ongoing deals, the release of new products, free shipping, and other special offers. They are incredibly effective in retaining clients because they are difficult to ignore.
Timers in the header or footer bars that count down
With the help of countdown timers, you can give your banners a little FOMO (fear of missing out) effect. These countdown timers can be used as a header bar, slide-in popup, lightbox popup, or fullscreen popup.
#2 Marketing Plugins for Woocommerce: LiveChat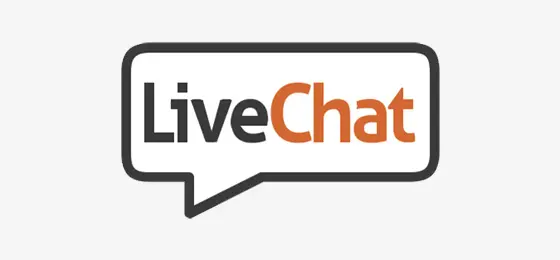 One of the top WooCommerce plugins for your online store is LiveChat. You can use it to enable live chat on your website so that you can help customers identify products, respond to their questions, and facilitate the purchase process.
LiveChat has a tonne of features and personalization possibilities, and it is simple to use. The chat box can be modified to fit the design of your website.
Additionally, it integrates with Facebook Messenger, CRMs, Google Analytics, and other tools.
#3 Marketing Plugins for Woocommerce: YITH WooCommerce Wishlist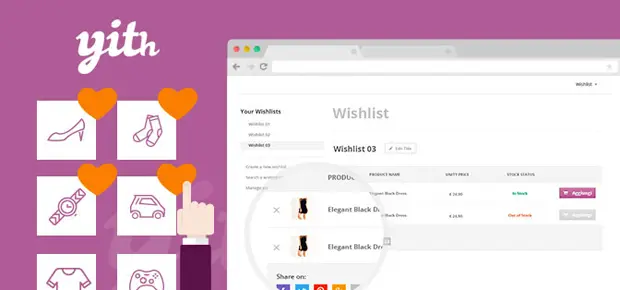 The top WooCommerce Wishlist plugin is YITH.
A fantastic WooCommerce addon called YITH WooCommerce Wishlist can enhance your store's indirect sales and user experience.
The plugin enables customers to make wishlists of the goods they want to purchase, similar to the wishlist feature on websites like Amazon. This is helpful for making shopping lists and purchasing gifts over the holiday season.
Additionally, users can email or post their wishlist on social media. As a result of your customers' friends and relatives using the list to make purchases, this indirectly increases your sales.
#4 Marketing Plugins for Woocommerce: WooCommerce PDF Invoices & Packing Slips

Creating PDF invoices and packing slips for WooCommerce is a free add-on. When you send your customers order confirmation emails, it automatically includes a PDF invoice.
Additionally, it makes the PDF packing slips and invoices accessible in your customer's account section. From there, they can quickly download or print them.
#5 Marketing Plugins for Woocommerce:
YITH WooCommerce Gift Cards
One of the greatest WooCommerce plugins is YITH WooCommerce Gift Cards, which enables your customers to buy gift cards in any denomination and send them as gifts to their friends and family. The gift cards are prepaid vouchers that may be used to make purchases from your online store by their receivers.
#6 Marketing Plugins for Woocommerce: WP Mail SMTP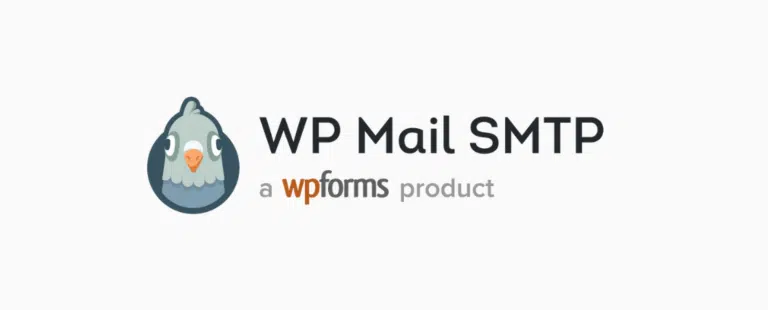 The finest SMTP plugin for WooCommerce store owners is WP Mail SMTP. Do you use WordPress to send emails to your customers? You are not alone if WordPress is giving you trouble sending emails. Without properly designed emails, it can be difficult to reach the inbox given the development of strong spam screening.
WP Mail SMTP is used by over 2,000,000 websites to address email deliverability problems. Avoid having your emails from your eCommerce website designated as spam to ensure that you may consistently contact your consumers!
#7 Marketing Plugins for Woocommerce: SearchWP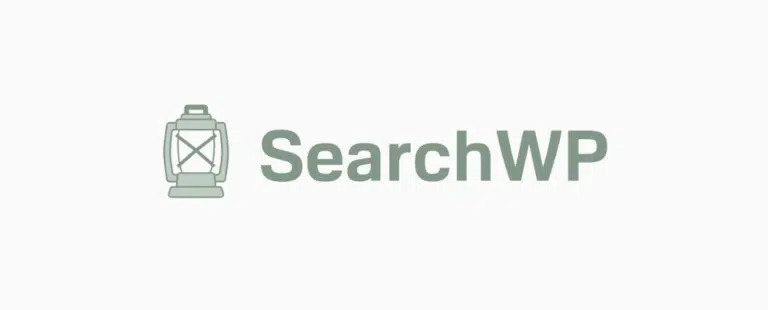 The best WordPress search plugin is called SearchWP. It may easily transform the search function of your store and enhance visitors' experiences on your WooCommerce website.
Not every field in your store is searched by the built-in search in WordPress and WooCommerce. Your search functionality will be expanded with Search WP to find every single product your visitors may be looking for.
Specifically for WooCommerce stores, SearchWP really provides a WooCommerce extension that improves the search on your website.
#8 Marketing Plugins for Woocommerce:
WPForms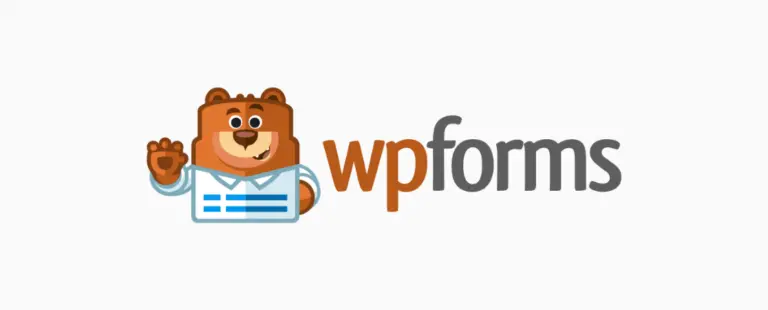 A straightforward drag-and-drop form builder plugin for WordPress is called WPForms. For your WooCommerce store, you may use it to construct a wide range of online forms, including sophisticated forms like order forms, surveys, and conversational forms.
You can quickly and easily create a lovely contact form page for your WooCommerce store using WPForms without having to modify any code. Customers can get in touch with you through your contact page if they have any questions.
You can also set up conversational surveys to provide a fun approach to gather customer feedback on your products or develop quizzes to increase user engagement.
Therefore, WPForms is the finest if you're seeking for the best WooCommerce plugin to generate forms!
#9 Marketing Plugins for Woocommerce: AffiliateWP
A strong affiliate programme plugin for WordPress is called AffiliateWP. You can develop and manage a full-fledged affiliate programme on your WooCommerce store thanks to its easy connection with WooCommerce.
As others advertise your online store on your behalf, this WordPress WooCommerce plugin increases traffic, elevates your store's position in search results, and increases revenue.
#10 Marketing Plugins for Woocommerce: Beeketing for WooCommerce
We prefer plugins that let you manage a variety of duties because e-commerce marketing requires a lot of work. An all-in-one marketing platform like Beeketing for WooCommerce, for instance, may automate product sales, add stock indicators, provide coupons, optimise your store for mobile, and more. Although the plugin is free, you can buy extensions for more features.
About iPrima Media

iPrima Media is a well-known Digital Marketing company based in Singapore and Johor Bahru. With over 10 years of experience in online Marketing, iPrima Media has created successful Digital Marketing for more than 1000 businesses and brands.
We provide:
Social Media Management
SEO / SEM Marketing
WEB & ECOMMERCE
KOL/KOC Marketing
Youtube Channel Building
Professional Product Photography
Corporate Branding, PR & Advertising
If you need to outsource your advertising planning or any attractive and creative marketing idea, feel free to check out our service.