SEO is important for a business to rank its website on the first page, but mastering SEO optimization can be tricky, especially if you are new to it. With the help of SEO tools, it can help you in making the right decisions, reduce the time you spend on analyzing both on-page and off-page SEO, and you will be able to handle the data you have.
SEO tools are useful for all organizations of all types and sizes. You can easily search for your keyword research and increase your search engine rankings quickly using the best SEO tools, especially if you are doing on-page and off-page SEO. You will need to rely on some SEO tools to be more efficient and compete better with others.
There are plenty of useful SEO tools that you can find in the market, but which suits you the best? Here are some details on the best SEO tools in the market for you to understand more about them.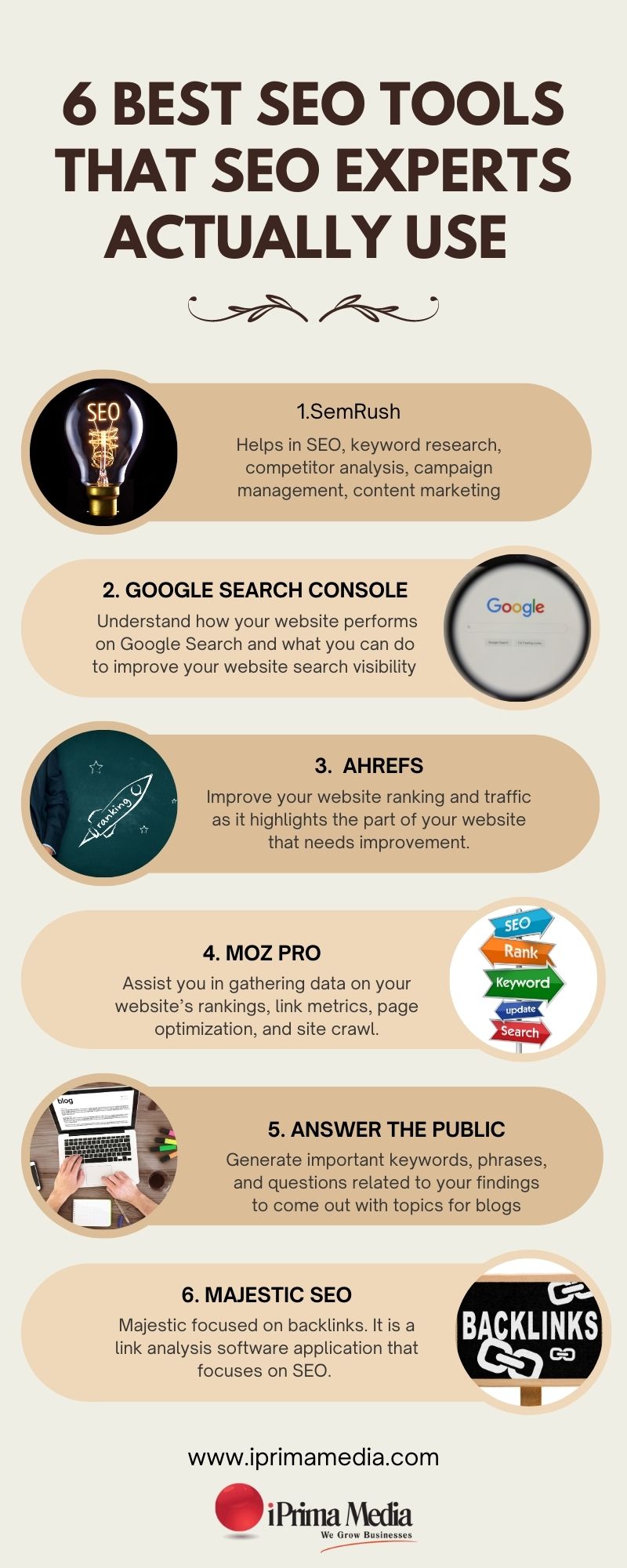 What Are SEO Tools?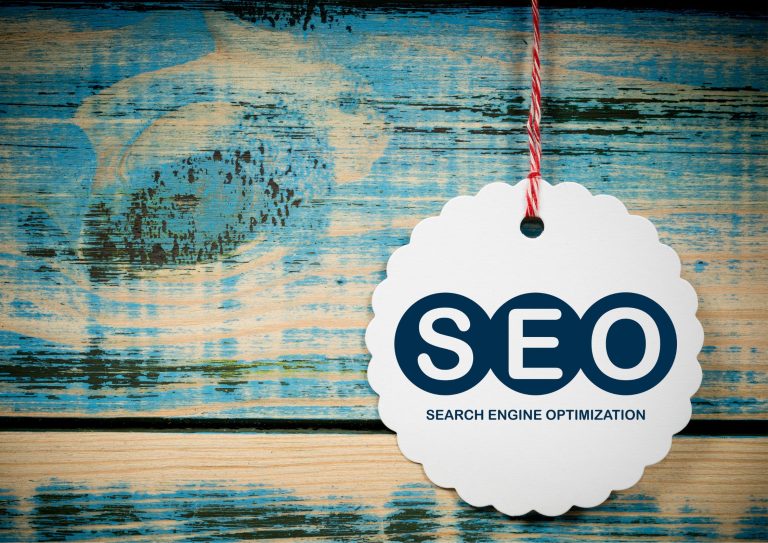 SEO tools can provide information and alerts about your website's general health and success. They can assist with identifying areas of opportunity for your website and shortcomings that may prevent you from ranking. It can save you from data analysis and keyword research. Some SEO tools can provide reports about how good you are compared to your competitors.
It can consume time if you manually analyze the data, especially if you manage multiple websites. You will end up becoming overwhelmed, and reports will get inaccurate. SEO tools can help you assess each website's performance easier. You will save hours of effort and generate a more accurate report.
With the help of SEO tools, you can get rank-checking, advanced keyword research, backlink analysis, and competitive intelligence.
Best SEO Tools #1 – SemRush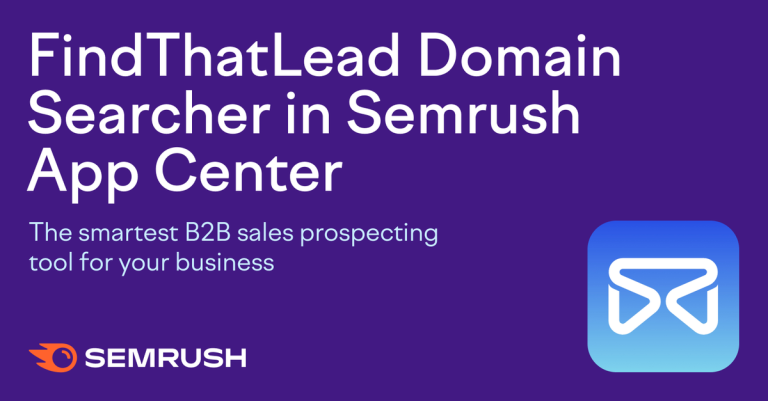 SEMRush is one of the best SEO tools to help you streamline your marketing process. SEMRush can help you with digital marketing, such as SEO, keyword research, competitor analysis, campaign management, content marketing, and more.
What you don't expect is that Semrush has over 20 billion keywords in its database. Besides that, it also has 808 million domains indexed. It also keeps track of the domain's or landing URL's organic position on Google's SERPs, Cost-per-click (CPC) ads, copies of AdWords advertising, competitor analysis, etc.
Semrush also compares terms and domains for teams seeking analytics reports to understand better the website's search data, traffic, or competitor analysis. They have up to 6,000,000 users, including eBay, Philips, HP, Quora, and many other companies. SEMRush is one of the SEO tools widely used and purchased in the market.
Best SEO Tools #2 – Google Search Console
Video Credit: Ahrefs
Another best SEO tool is Google Search Console, which lets you understand how your website performs on Google Search and what you can do to improve your website search visibility to drive more relevant traffic to your website.
All you need to do is verify your site by adding a code to your website or submitting your sitemap for indexing. You don't need a Google Search Console account to appear in Google's search results. It can help you understand how Google and its users view your website, and you can optimize your website for better performance. It is useful, especially for new websites.
You can use Google Search Console to track your website's traffic, troubleshoot problems, and check keyword performance. You will get information on how your website performs in organic search and receive suggestions on improving your website position. It is a helpful resource for marketers.
Best SEO Tools #3 – Ahrefs
Ahrefs has established itself as one of the most popular SEO tools on the market. When speaking about the largest website crawlers, Ahrefs comes second to Google. Web developers and content creators use it to improve their website presence.
Ahrefs is a great tool to improve your website ranking and traffic as it highlights the part of your website that needs improvement. You can use Ahrefs to determine competitor analysis and use them as a starting point for your brand. Besides that, with the help of keyword explorers, backlink audits, user documentation, and many more, it helps with your ranking.
This SEO tool can find content that is most linked to your website niche, check and fix broken links on your website, and get an overview of your best-performing pages. It is definitely one of the best SEO tools to improve your domain's online presence.
Best SEO Tools #4 – Moz Pro
Video Credit: Moz
Moz Pro is a well-known SEO software that experts actually use. It includes increasing search engine exposure tools. Some of the most valuable function includes Rank Tracker, Link Explorer, and Keyword Explorer. If you're looking for a site crawl or keyword recommendations, Moz is definitely one of the best SEO Tools.
Moz Pro Campaigns can assist you in gathering data on your website's rankings, link metrics, page optimization, and site crawl, allowing you to implement your SEO tactics. You can also download their free MozBar toolbar to see your website's metrics while browsing any page.
One of the features that users like is the page optimization feature, which will tell you what steps you can take to improve your website's SEO. It will tell you to add an image with a keyword alt tag or include the keyword in your page title.
Moz Pro is currently one of the most effective SEO tools available in the market. The all-in-one platform suits small and large organizations. Besides that, they also offer many marketing resources and certification classes.
Best SEO Tools #5 – Answer The Public
If you are writing a blog for your website and are out of topics to write about, Answer the public is a tool you can use to find different topics. It is a keyword tool that uses a search cloud to show search inquiries and suggests autocomplete searches. It is divided into five categories: ' how,' 'can,' 'are,' which, and will.'
It will generate important keywords, phrases, and questions related to your findings. For example, if you are in the 'fitness' niche, you can create content around keywords such as fitness, running, exercise and yoga.
It is a great tool to utilize and develop new, beneficial content. It will take a little time of yours to come up with SEO topics for new websites. It helps you find useful topics for your blog if you are compiling an FAQ page, and it can also guide what exactly users are searching for.
Best SEO Tools #6 – Majestic SEO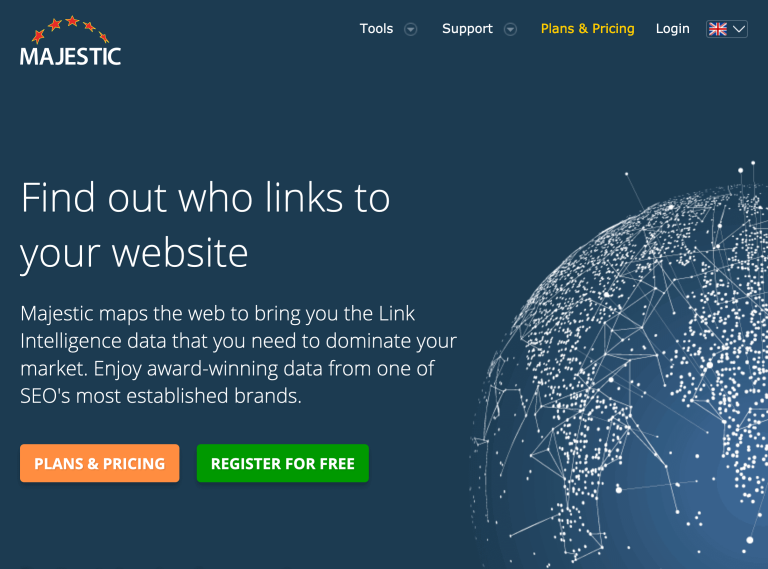 Unlike other SEO tools, Majestic focused on backlinks. It is a link analysis software application that focuses on SEO. Majestic isn't a one-stop SEO tool for keyword research, site audits, and on-page SEO analysis. You can search a 'Fresh Index,' which is crawled and updated throughout the day.
Majestic has countless useful features, such as The Majestic Million, which allows you to see the ranking of the top million websites, and if your website cuts. Another feature, Site Explorer, allows you to see an overview of your website and the number of backlinks you have. It can also be an SEO keyword to find the best keywords to target.
About iPrima Media

iPrima Media is a well-known Digital Marketing company based in Singapore and Johor Bahru. With over 10 years of experience in online Marketing, iPrima Media has created successful Digital Marketing for more than 1000 businesses and brands.
We provide:
Social Media Management
SEO / SEM Marketing
WEB & ECOMMERCE
KOL/KOC Marketing
Youtube Channel Building
Professional Product Photography
Corporate Branding, PR & Advertising
If you need to outsource your advertising planning or any attractive and creative marketing idea, feel free to check out our service.