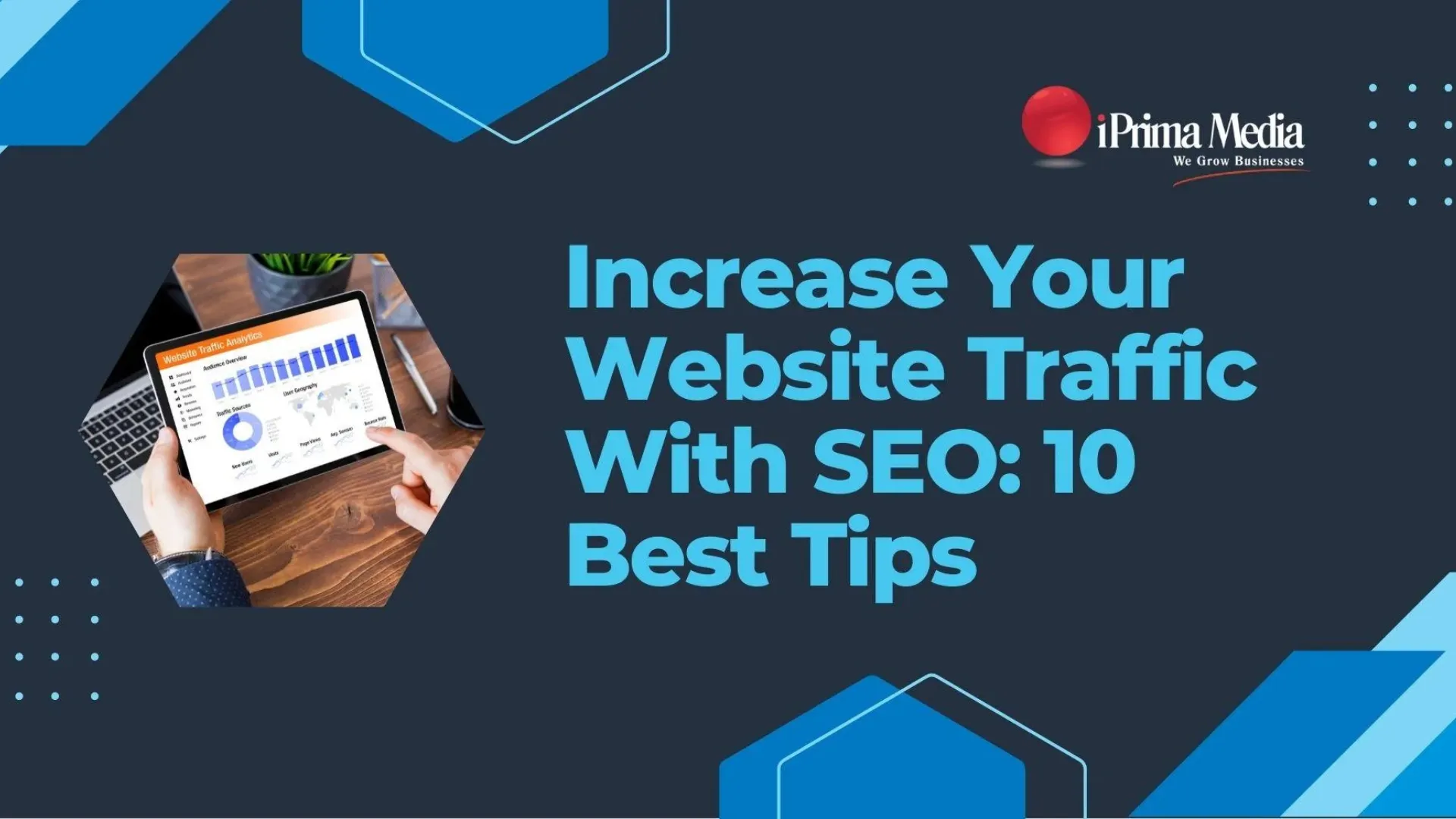 A website is an image and a 24/7 salesman of your business. But are you having problems with website traffic, and how will you boost it. If you are struggling to increase your website traffic, you are not the only one. Increasing your business website traffic with SEO will be a perfect way.
In this article, we will explain more about how SEO helps to boost your business website traffic. As you understand the concept, it will help to increase your sales.
Build Your Website Traffic #1 – Incorporate Alt text With Keywords Into Images
Image Credit: Canva
Today, Google displays images on about 38% of search results pages (SERPs), and this percentage is likely to continue to increase. This means that despite your best SEO efforts, you may still miss out on another natural website traffic source from your website images. How are you going to get this source of website traffic? The answer: put alternative text with keywords in your website's images. Alternative text (ALT Text) is used in HTML code to describe the appearance and function of images on a page.
How does Alternative Text (ALT Text) Work?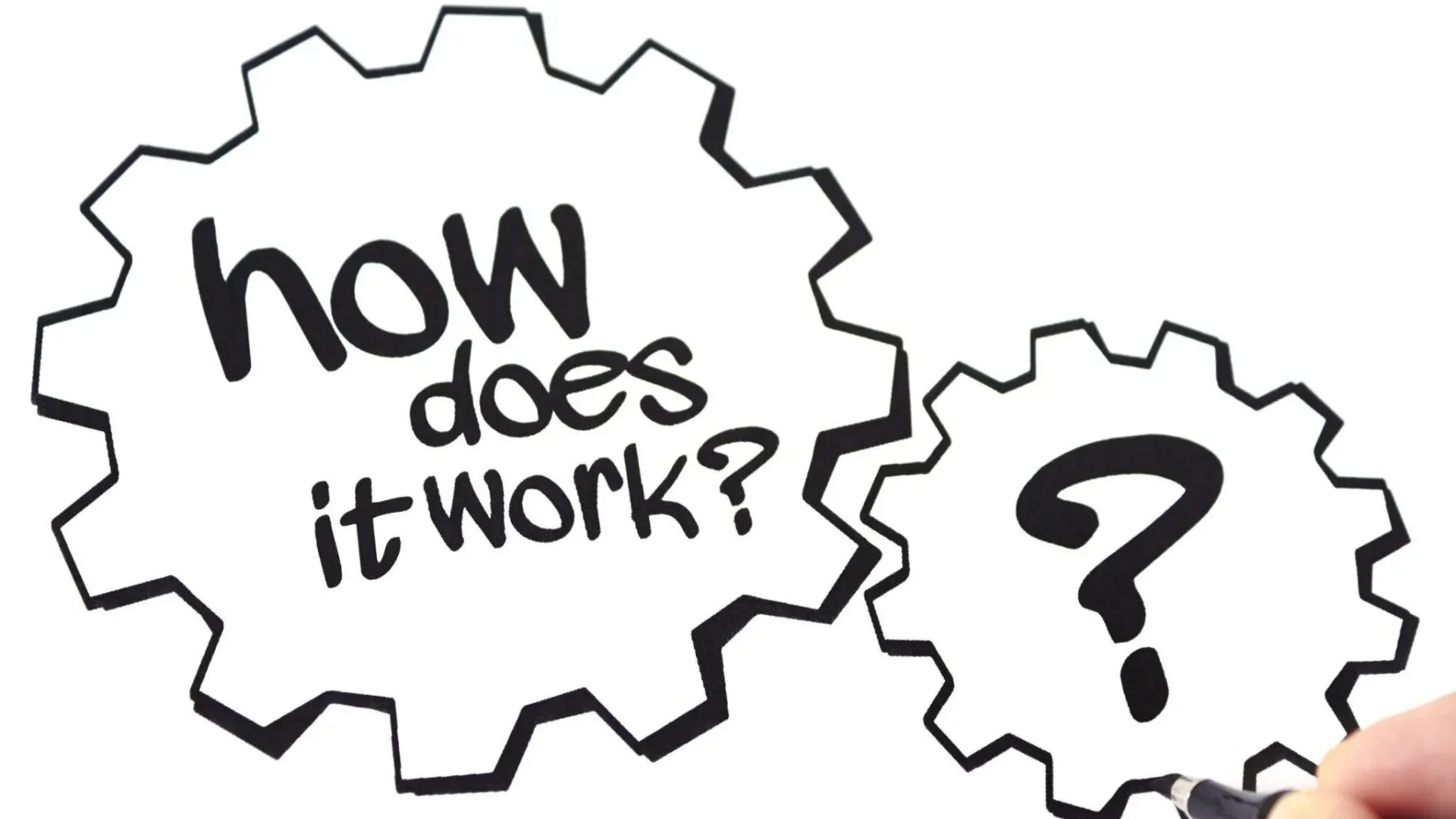 Image Credit: Canva
1. Alternative text is the purpose of accessible web design. Its original and primary goal is to describe images to visitors who cannot see them. Visually impaired people can read the alt attribute through a screen reader to better understand the images on the page.
2. If an image file cannot be loaded, alternative text is displayed instead of the image.
3. Alternative text provides better image context/description for search engine crawlers (Internet bots) to help them index the image correctly. Google search engine also uses this information to understand the context of the image and find out what the image is showing and what it is used for.
4. Using alternative text on images can improve the user experience, but it can also help you gain both explicit and implicit SEO benefits. In addition to implementing image titles and file naming, alternative text with keywords also helps with image SEO because search engine crawling also reads the keywords you want to rank for.
Although search engine image recognition technology has significantly improved over the years, search engine crawlers still can't "see" images on website pages the way we do, so it's not wise to leave the interpretation up to them. You could rank for unintended keywords or miss rankings altogether if they get it wrong.
Build Your Website Traffic #2 – Include Keywords In The Title (Header)
Image Credit: Canva
Headings make the content on a web page more organized and easier to read. They are also critical for search engine optimization. This is one of the keys to search engine optimization, making it easier for search engine robots to crawl and index pages. If robots can't crawl and index a page, they can't rank it.
Heading1 (H1) headings are the most important. H1 headings are a key ranking factor. Why? Because it is essentially the page title, search engines prefer it to determine the page's content. It is also usually the most visible content on the page for the reader, as content with an H1 heading is usually more significant (although this is not required).
H1 headings tell search engine bots and web users what a page is about. The H1 of a page is an important heading that should accurately summarize the content of that page. However, you can't just insert the H1 at the top of the page and call it a day; you must include keywords in the content of the H1 tag.
Build Your Website Traffic #3 – Improve The User Experience
Image Credit: Canva
Unlike a decade ago, when websites could be ranked purely based on keywords and backlinks, user bounce rate, time spent on site, and engagement variables on visited pages have become important ranking factors.
While identifying quality websites that deserve high search rankings, Google determines real user behavior. Not only do websites need basic on-page SEO, but user experience and website design both contribute significantly in terms of user engagement and high search rankings.
Google officially stated in May 2021 that they are adding new high search measurement ranking factors and a series of on-page experience metrics, such as mobile device suitability, HTTPS security, and intrusive interstitial advertising guidelines.
These updates are a clear indication that Google cares about user experience. When creating new content for your website, remember: "Create content for users, not Google."
Build Your Website Traffic #4 – Improve Page Speed
Image Credit: Canva
Did you know that 37% of page visitors leave a page if it takes longer than 5 seconds to load, and 1/4 of page visitors choose to leave if it takes longer than 4 seconds? These numbers may surprise you, but they do have a lot to do with user experience.
Users expect page content in faster load times, and Google has made this clear in their search ranking algorithm. Page speed has always been an SEO factor. Now, it's also a UX signal. Web designers and SEO professionals need to optimize their pages for page speed. Once optimized, PageSpeed Insights and Lighthouse results can be used to iterate and correct any issues.
Build Your Website Traffic #5 – Use Internal Links
Image Credit: Canva
Before your page content can make it to search rankings, it needs links. When you link to your page content from somewhere on the web, Google is better able to find them. Internal links allow your pages to link to the content on the other side of your page, giving Google a quick overview of your site's content structure.
What are internal links?
As just mentioned, an internal link is any link from one page on your website to another page. Both your users and search engines use links on your site to look up content. If there is no link to that page, they will not see that page.
There are several types of internal links. In addition to links to your home page, menus, posts, etc., you can also add links to your content. We call these contextual links (contextual links). Contextual links take your users to exciting and relevant content. In addition, they allow search engines to find relevant content on your site and determine its value. When a page receives more links, its impact on search engine rankings is greater. Therefore, building quality internal links is crucial to your SEO.
Why are internal links so important?
Build Your Website Traffic #6 – Update Website Contents
Image Credit: Canva
To improve the effectiveness of your SEO and increase your website traffic, you only need to update your old page content. When you tell Google your content is new. You will likely get a spike in website traffic, which makes a small amount of SEO work very valuable.
What are the benefits of updating content?
1. Increased click-through rates
If you search for any keyword in Google, you will find that the top search results are usually published in the past year or so. As a visitor, you don't want to read articles from 2010, do you?
We have a higher chance of clicking on recently published articles, which means that the click-through rate of your published content will increase as you update it. This is important because if more people click on your content from the search engine results page, you are more likely to rank higher in Google's algorithm.
2. Show that your content is fresh
No matter how good, the content will become stale over time. Google prefers fresh content to stale content. Updating your content regularly is a great way to get back on the search radar, and doing so will improve your rankings and subsequently increase website traffic. Also, updating your content will make it more attractive, and that attractiveness will tell Google that it is a good content resource site and should rank higher.
Build Your Website Traffic #7 – Free Use Of Google Search Engine Tools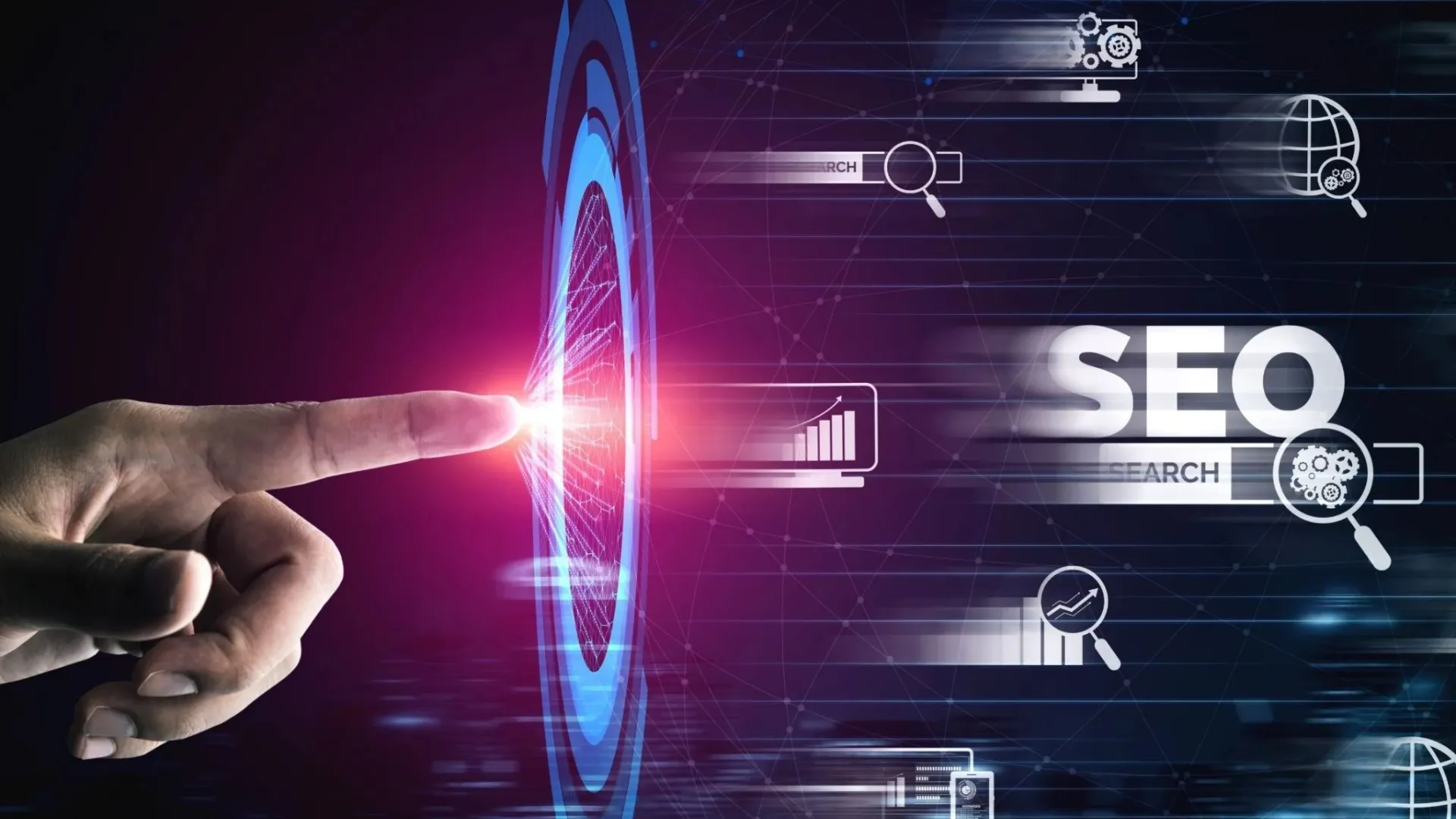 Image Credit: Canva
Many search engine tools on the market can help SEO, but do you know all Google free search engine tools? Search engine tools can make you no longer worry about keyword research and data analysis. You can use these tools to see what works and which parts of your strategy could benefit from some tweaking. These tools allow you to measure search performance by country, region, language, etc.
If you manage multiple sites simultaneously, these SEO tools can help you evaluate the status of each site in real-time. You can use these SEO tools to save work hours and view and analyze accurate reports.
Google wants you to create a great website experience for your visitors. Therefore, they offer you to perform operations with these engine tools. Although you are new to SEO, Google has free and powerful tools to help you with your SEO.
1. Google My Business
Google My Business is a big tool. Suppose you are a local company looking to promote your business online. In that case, you need at least this tool to provide potential visitors with information about your company, including website links, hours of operation, location, and contact numbers. Google My Business will also help you list your business location on Google Maps and in local search results. Recently, Google has also released a new feature in Google My Business that allows you to post links to articles or upcoming events.
2. Google Analytics
Google Analytics is currently the most popular and comprehensive web analytics tool in the world and is critical to your digital marketing strategy. It allows you to view almost all data about your website, categorized into Real-Time, Audience, Acquisition, Behavior, and Conversion. Google Analytics will provide you with a wealth of data to help you understand the performance of your website. You can use this tool to see where your website traffic is coming from, the most popular content, and basic metrics on how users are converting to your website.
3. Google Search Console
Google Search Console is available for free to anyone who owns a website and allows you to monitor and report on your website's ranking in search page results. Although your website does not need Search Console to appear in Google's search page results, you can use this tool to understand how users view your website and allow you to optimize it to rank better in Google's search results. In addition, it is especially friendly to new sites because it allows site owners to submit pages for search indexing.
4. Google PageSpeed Insights
Google PageSpeed Insights should not be seen as just a way to understand the page speed of your website. The recent update shows the real-time user experience of speed. Before the update, Google only showed you the data that Google Bot saw while running the tool. Now it allows you to see user experience and page speed in real-time.
All you need to do is enter the URL of the site you want to run the test on, and Google will tell you how fast that site is on mobile devices and desktops. This is also useful when analyzing your competitors' pages. You can see what techniques they use to improve page speed and assess whether you can make adjustments to your site. Google uses site speed as one indicator to measure a page's ranking. Your ranking on the search results page will be affected if the page load time is poor.
Build Your Website Traffic #8 – Write High-Quality Content Articles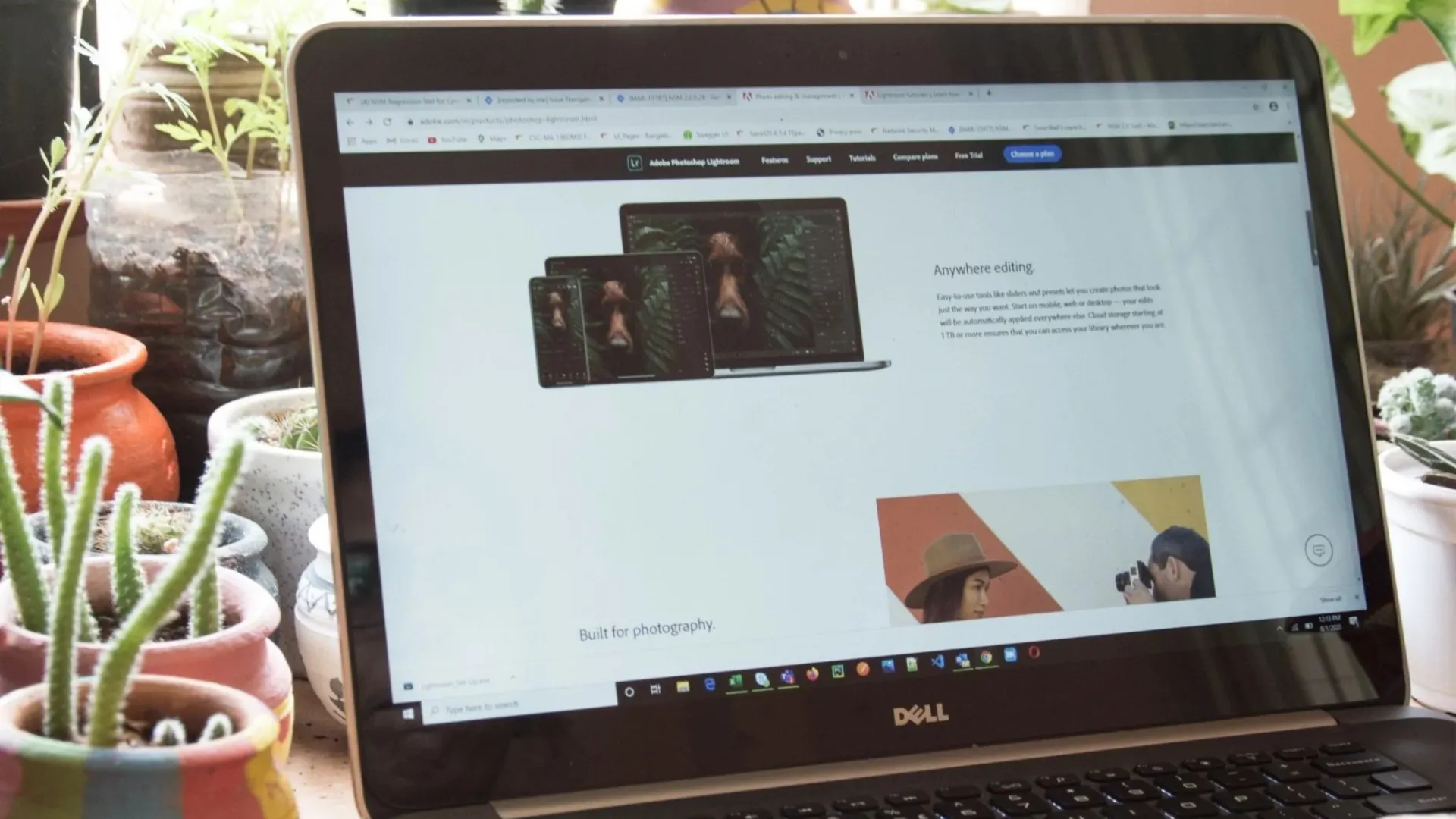 Writing quality content articles educates, informs, or entertains the target audience with expertise and quality. If optimized for search engines, the chances of making it to the first page of search page results will be high and attract more website traffic. Relevant and useful content on your website will also motivate your website visitors to stay longer, positively impacting your search rankings.
Benefits of quality content.
Build Your Website Traffic #9 – Get Backlinks From High Authority Sites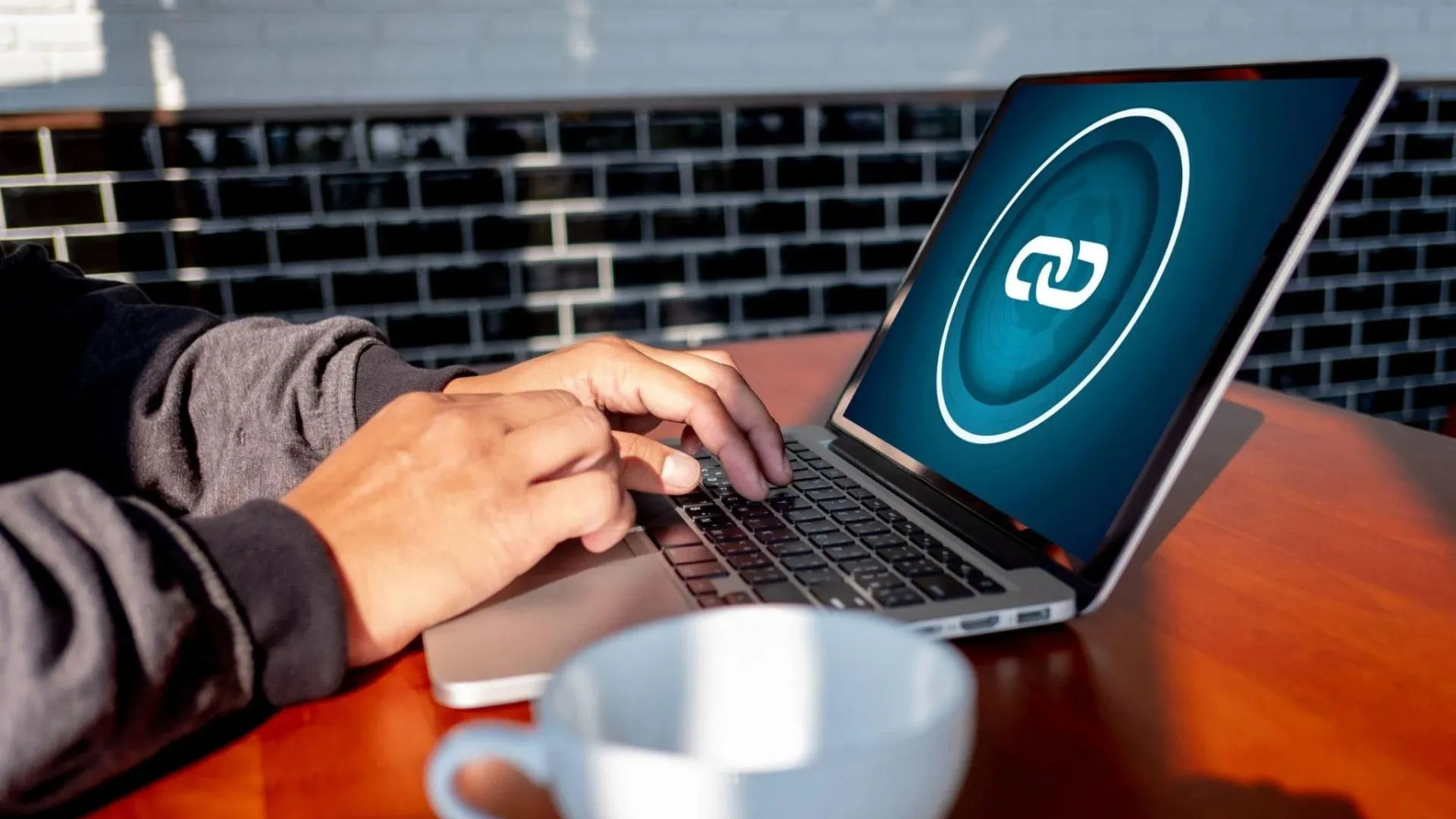 Image Credit: Canva
Suppose you are at a party and someone with very high credibility is talking about you. It will reflect well on you, and the connection will benefit you. Suppose the person has a low reputation. You will not want to interact with them. High authority backlinks represent reputable party-goers online.
Any link from another site to your site is a backlink. However, if the backlink comes from a spammy or low-ranking site, it can hurt your SEO and sabotage your website traffic. You only need to ask for high-quality directional links, even high-authority backlinks.
Getting high authority backlinks increases your site's domain authority (DA), improves your SEO, and brings more natural website traffic. High authority backlinks are a very effective way to get your website ranked high in the search engines. If a website does not have any backlinks, it may rank very low on the search page results.
Build Your Website Traffic #10 – Find Guest Bloggers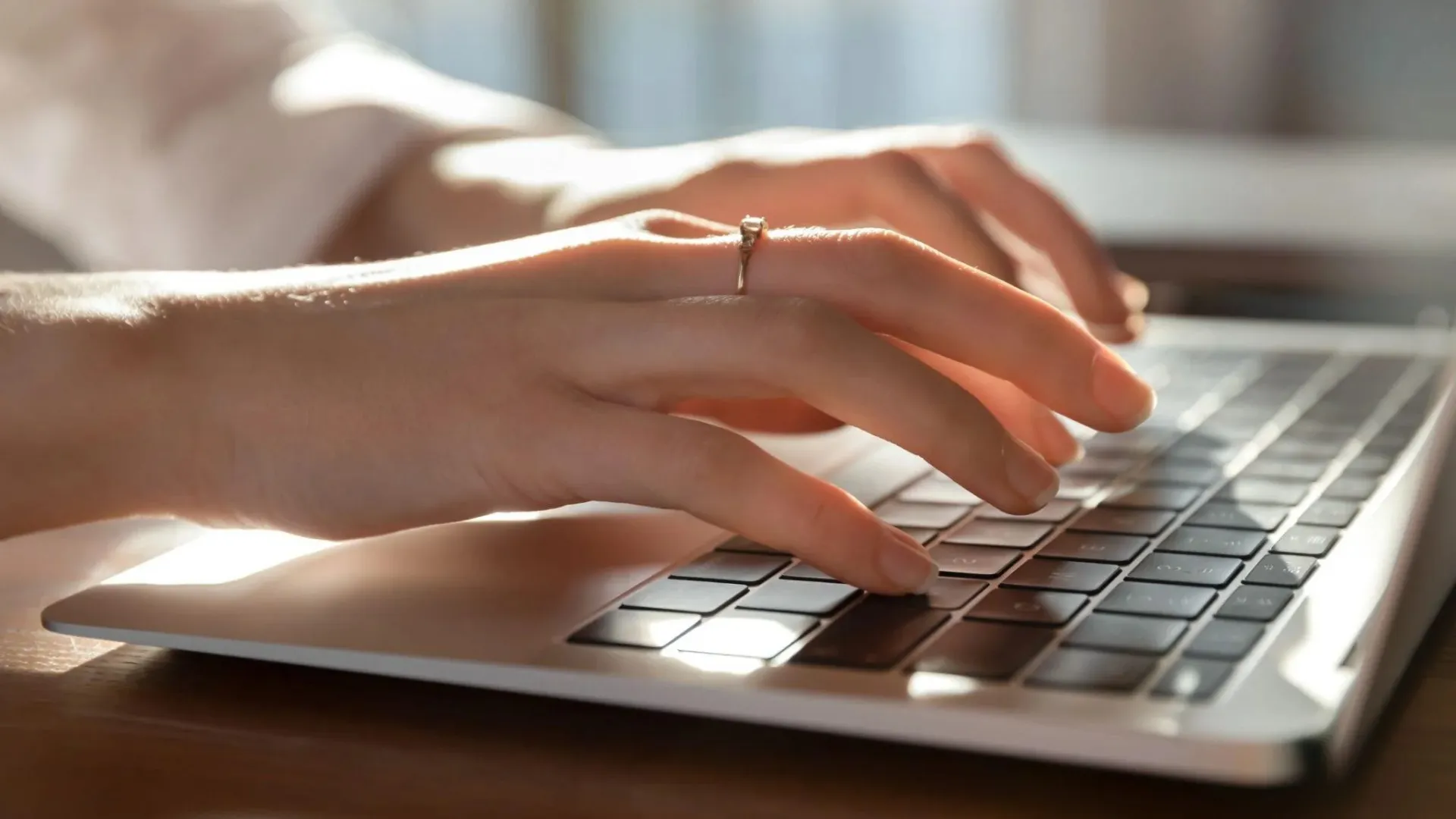 Image Credit: Canva
Guest blogging is posting content and or articles on other people's websites. This is to gain more brand awareness and traffic back to their own site. The first thing you want to do is find opportunities for visitors to post. When looking for places for visitors to post, your main goal is to find sites relevant to your niche or industry. The blogs you look for need to be aware of the following conditions.
Benefits of seeking guest bloggers