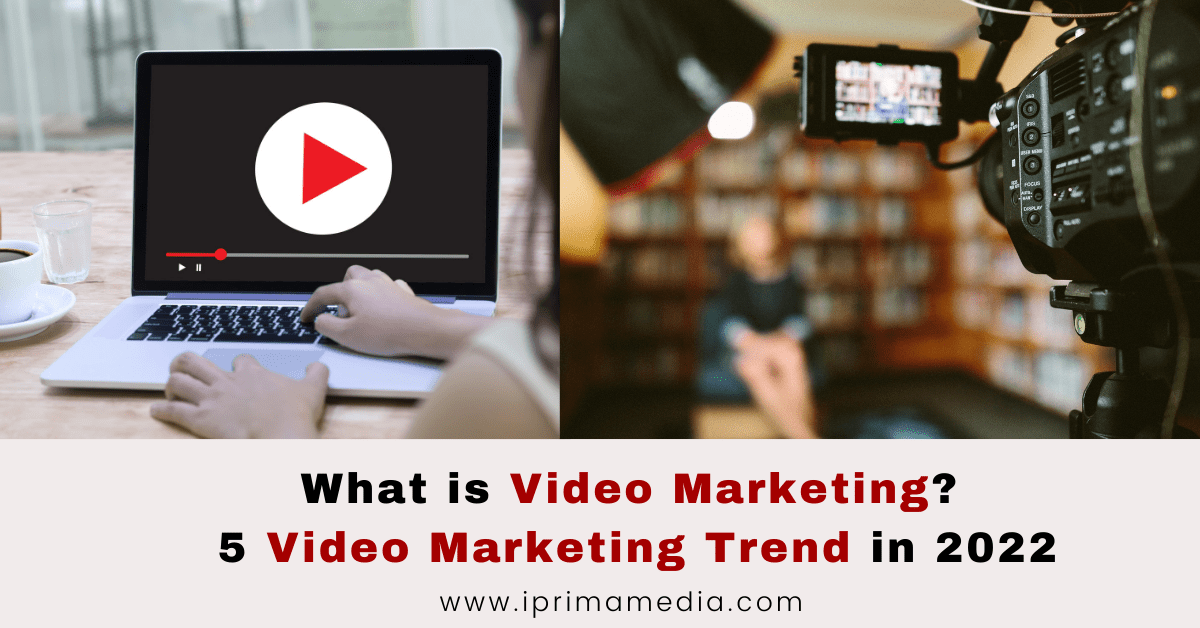 In recent years, video marketing will be at the forefront of advertising campaigns, even more on social media platforms. However, unlike any other type of marketing campaign, your video needs a purpose and specific factor.
Video content is experiencing unprecedented growth, but its growth hasn't peaked yet. Cisco Vision Networking Index report: Global IP traffic is exploding in 2021. Video traffic will quadruple by 2022, with video accounting for 82% of all IP traffic, up from 75% today.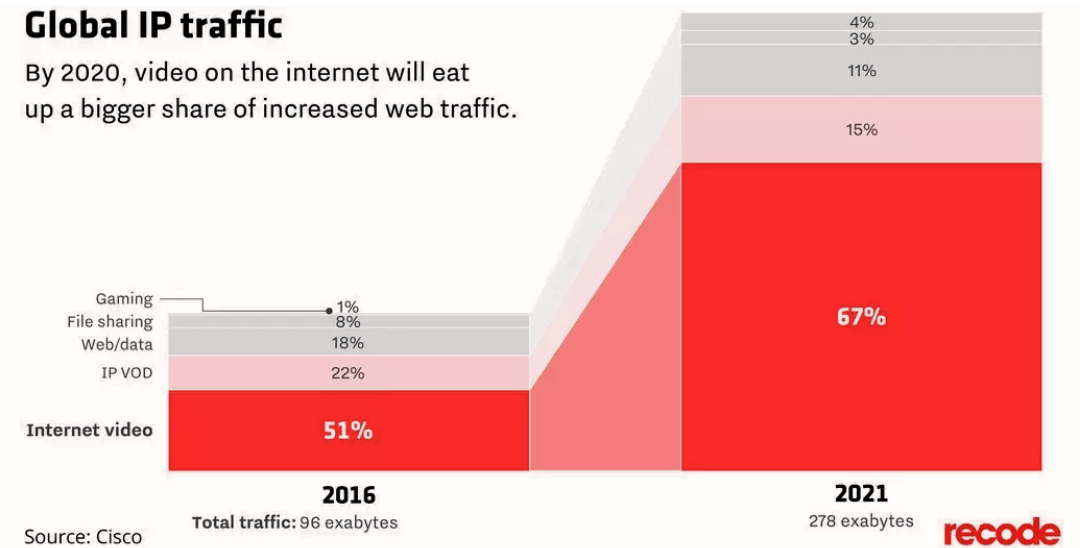 Video, with its auditory and visual senses, conveys information more effectively than other visual content.
In December 2020, Wyzowl conducted a survey of 813 marketing experts and online consumers and found the following phenomenon:
The use of video by enterprises as a means of brand promotion and promotion is increasing year by year, more than 85% of enterprises use video as a marketing tool, and up to 93% of marketers consider video as their important marketing strategy.
The sheer number of people who watch videos and share them with their peers is a testament to the power of video marketing. At the same time, there are so many new videos coming out every day that many of them become noise that consumers ignore. Video production must stand out in order to capture consumers' attention in a crowded market.
What is Video Marketing?
Image Credit: Finance Chinese
Video marketing refers to the marketing means by which enterprises put all kinds of videos on the Internet in various forms to achieve certain publicity purposes.
Video marketing helps promote and market your products and services, build customer relationships, increase your engagement on social platforms, and reach your target audience through new media.
In addition, video marketing allows you to share how-to, live events, engaging viral content, and customer recommendations with your audience.
Image Credit: HKESE
Video Marketing is not limited to Youtube and other video platforms. Facebook, Instagram, TikTok, Google, commercial web pages, landing page and so on can also implant video for marketing.
Video data consumption has exploded in the past decade. Brands are increasingly using it as successful marketing content to gain ratings, customer engagement and brand awareness.
According to a new report from Hubspot, more than 50% of consumers want to watch online videos from their favorite brands. In addition, consumers say video can help them make an informed purchase decision 90% of the time.
Different Types of Videos Marketing
Image Credit: Wave.video
There are several types of marketing video, these include:
Animated video
Behind-the-scenes look
Brand film
Actor research and customer recommendation videos
Demo video
Educational and operational videos
Event video
Expert video
Interview
Live video
Product reviews
Webinar
It is not easy to make a video, if the company has a marketing team with sufficient manpower, there is great!
But if there is not enough manpower or no specific equipment, it can seek outsourcing companies. Now outsourcing marketing companies will basically provide video marketing planning.
What Is Video Marketing Strategy?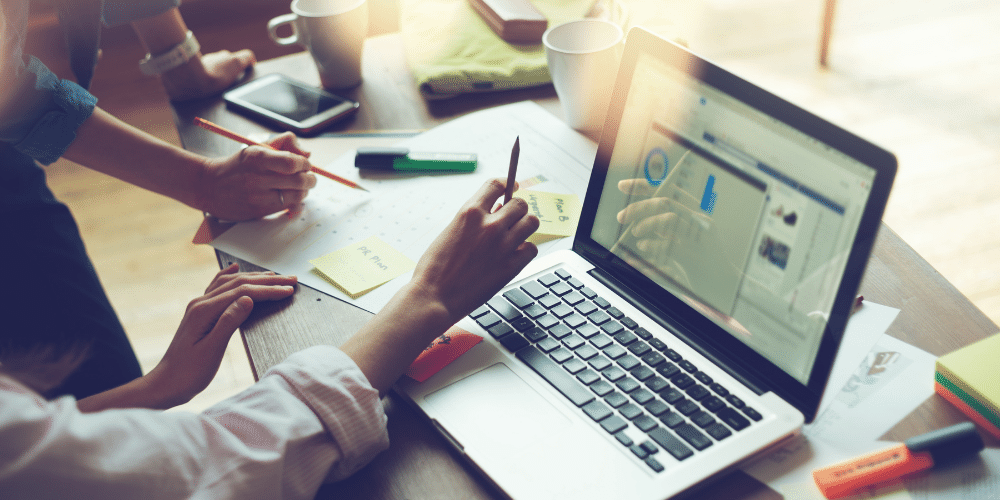 Image Credit: affde
Video marketing strategy is a clearly defined strategy designed by members of the marketing team to plan, create and use video to promote your product/service to your target audience.
The primary goal of a video marketing strategy is to allow your target audience to interact with your brand through easy-to-understand content.
Video marketing strategies are designed to help you achieve unique business goals. It does this by creating video content that meets your business goals.
To develop a video marketing strategy, you must follow these steps:
Allocate resources -You must specify an estimated budget for your video, including appropriate equipment, editing software, time to create the video, and video marketing experts.
Tell your stories – Find out which stories resonate most with customers and how do you plan to deliver them.
Engage – Simply telling your story will not help you sell or increase engagement. Instead, ask yourself how to make the story interesting.
Keep it short – While there is no perfect length for a marketing video, the general rule is that shorter is better. Remove intangible and priceless information from videos to engage viewers.
Publish – Publish your video on all platforms. This means embedding websites into your blog, uploading them to YouTube and your social media channels. Next, focus on promotion.
Analysis – Track metrics and statistics daily, analyze the performance of each video.
5 Video Marketing Trends in 2022:
Video Marketing Trend 1: Everything can be video
Image Credit: The Statesman
Marshall McClure once used the phrase "Media Is Message" to highly summarize the important role of communication media in the development of human society.
What is truly valuable is not the "message" or the communication content of each era, but the nature of the communication tools used in this era, the possibilities it creates and the social changes it brings.
Now, we are in the "era of video socialization", and video has become the main carrier of communication. With the acceleration of the social process of video, everything can be video.
Vidyard even points out that in the coming years, if your team and individual can't create video content as efficiently as a powerpoint presentation or an EDM marketing email, you could be missing out on the huge opportunities that video offers.
Continuous investment presentations, webinars, customer stories, thought leadership and other video content throughout the user purchase life cycle. The growing integration of video content into websites, social media posts, and even other digital media channels has been a big trend in recent years.
Video Marketing Trend 2: 5G technology speeds up live broadcast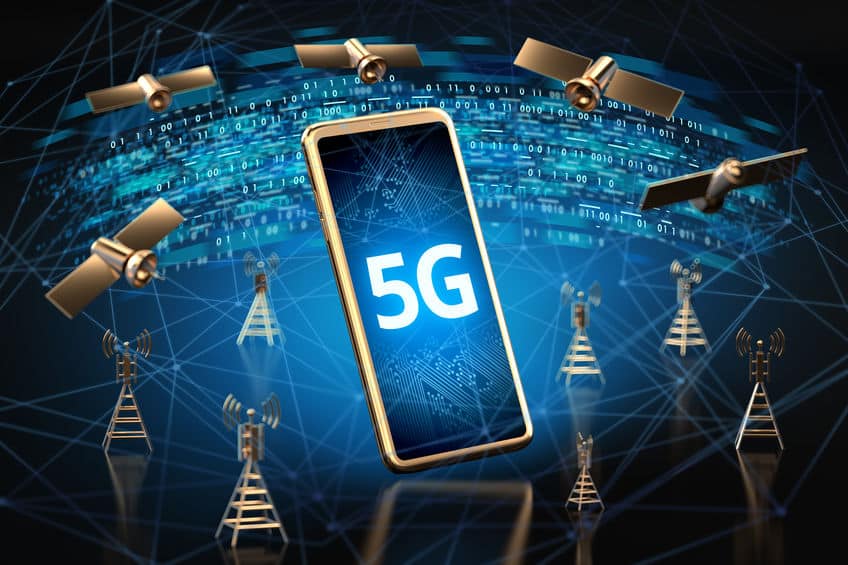 Image Credit: SCALABLE Network Technologies
Due to the impact of the epidemic, live streaming was highlighted last year, with rapid expansion and an obvious trend of nationwide development. It will continue to develop in the future.
At the same time, 5G, with its high bandwidth and low latency, will simultaneously realize the high-speed mobility and real-time playback of UHD video, and the development potential of live broadcasting as a "content carrier" will be further released.
Livestreaming is especially popular with businesses. Through live broadcasting, enterprises can spread the stories behind the brand, such as office life, product production process, company activities, etc. Broadcast interviews to strengthen interaction with consumers; Or launch a product, demonstrate a product, reach a wide audience.
Video Marketing Trend 3: Interactive video experience is the new direction of the future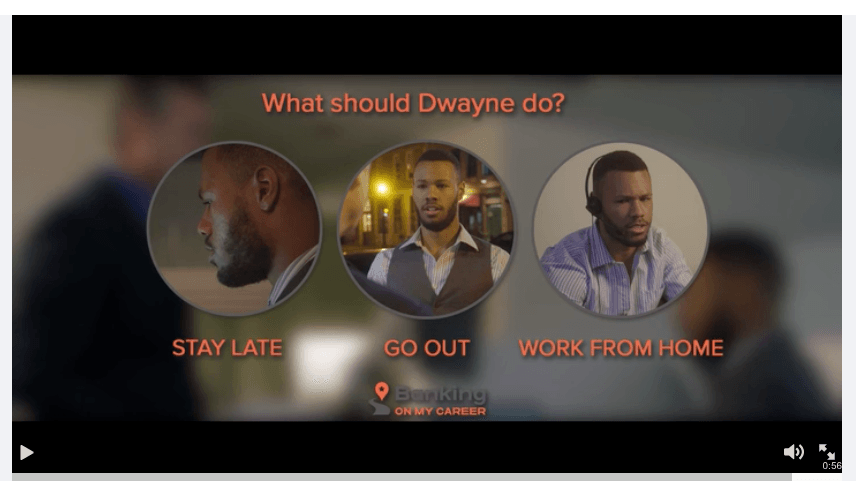 Image Credit: vyond
Interactive video changes the linear narrative arc by letting viewers take the story where they want to go.
Interactive video can take an infinite number of forms. You can give viewers quizzes, controlled viewing angles, gamified content, clickable menus, and interactive storylines that let them choose their own adventures. Interactive video connects users in a novel way and leads to a brand new audio-visual experience.
In addition, interactive video can help video marketing by CTA, filling in forms, links, polls and other elements to better serve enterprises.
Currently, interactive video is primarily used for educational content. We are also seeing an increasing number of Shoppable Videos where embedded links can be used to purchase specific products directly, effectively shortening customer trips and becoming a win for brands and users. The format is expected to become popular in advertising as well.
Video Marketing Trend 4: Follow the trend of animation and inspire new ideas in video
From the perspective of video production, there are various new animation trends and ideas are emerging, injecting new vitality into the video. For example,
(1) Liquid motion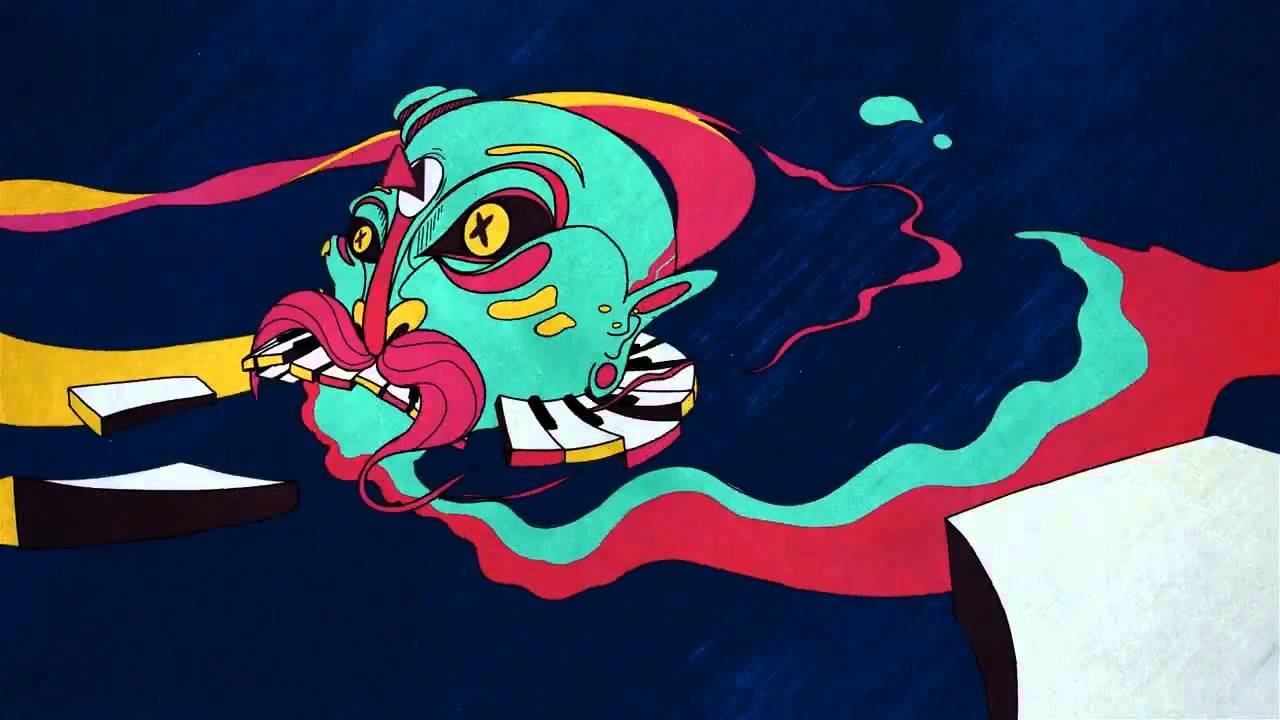 Image Credit: Youtube
Liquid and morphing motion elements create dreamlike and surreal visuals that work well for looping animations and short video ads that catch the user's eye.
(2) Thin line animation
Image Credit: Yans Media
Flat designs have caught the eye in recent years, while thin lines have gained popularity by drawing attention to shapes and images on the screen. With engrossing scripts and voiceovers, thin line animated videos can be used in marketing, training and e-learning or social media videos.
(3) Animated characters
Image Credit: Jagran Josh
More and more video using animation as the leading role, this is full of serious news and commentary in the digital world is a good change, in the form of more attractive and exaggerated animation, attract the attention of the user.
At the same time, the lovely cartoon images, can be used as a brand to convey humor and emotional way, establish more intimate contact with the audience. It is widely used in advertising and marketing videos, as well as videos such as e-learning and educational resources.
(4) "Silent" video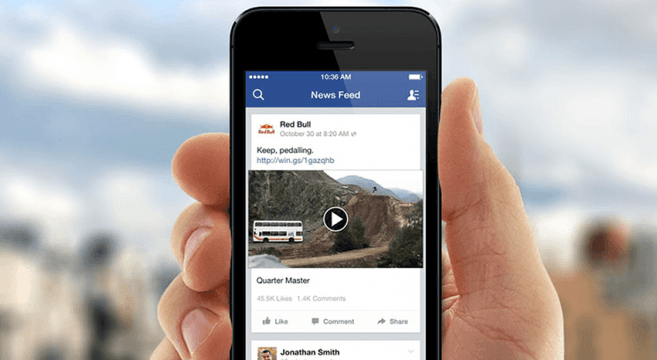 Image Credit: Newsfeed
Though silent videos are considered out of date, they're making a comeback on social media. But the reason silent video has become so popular in the first place is convenience.
Up to 85% of Facebook videos play without sound. In addition, users watched videos with subtitles 12 percent longer than videos without subtitles.
Video Marketing Trend 5: Focus on SEO to enhance video accessibility and trigger video search traffic
Image Credit: Google
As search engine algorithms become smarter and more businesses realize these changes, optimizing video content will continue to be central to your video marketing strategy.
Back in 2018, Google added "Featured Videos" cards to its search engine results, which directly appear in search results short clips of specific videos related to your search keywords.
For example, if you search for "Video Trends," you might see videos that show related keywords, and imagine how much traffic you would miss if your Video didn't mention those keywords.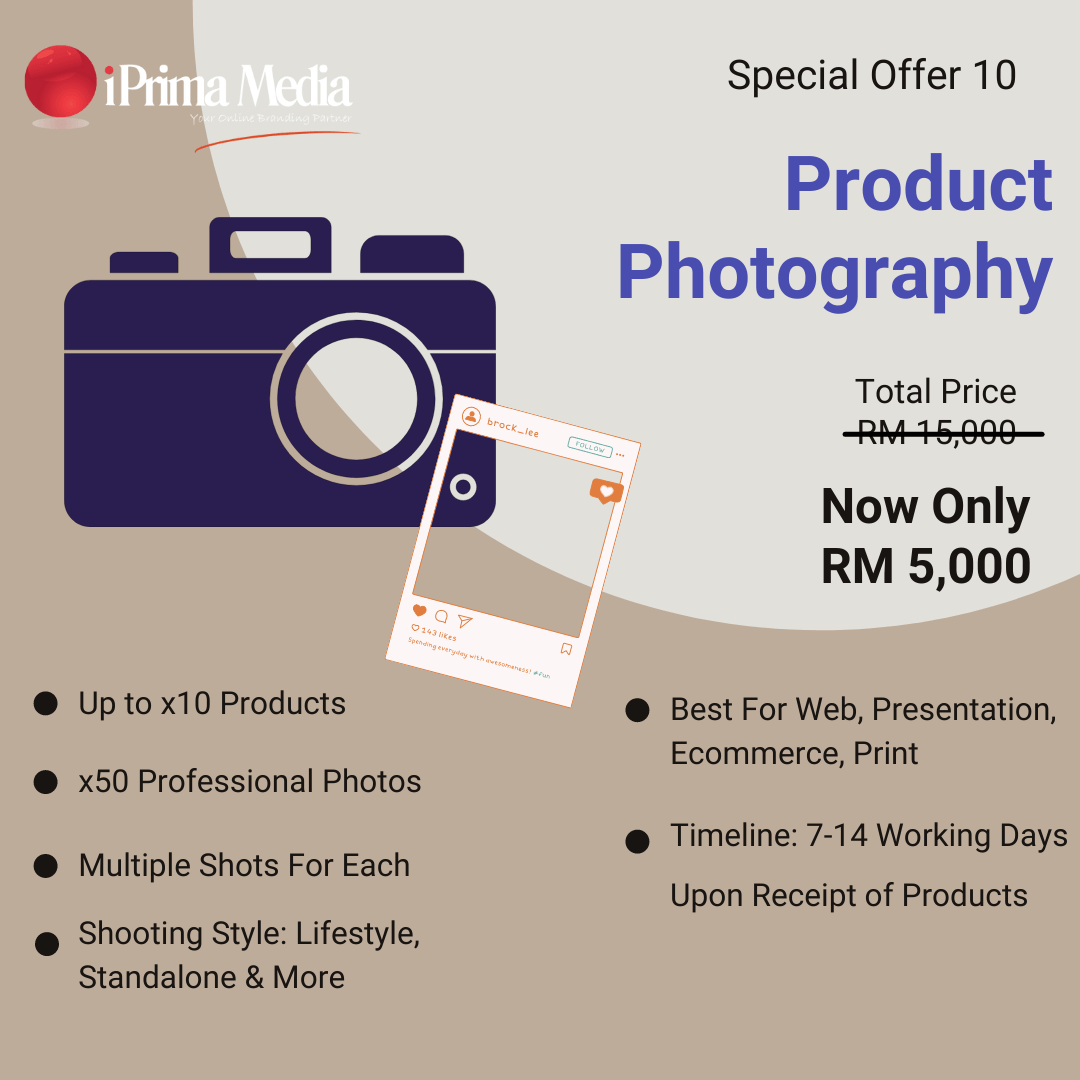 Video trend is one aspect, to do a good job in marketing, it is more important to combine the actual business and products, suit business scenarios, directly hit the pain points and needs of users.
We hope the above video marketing can bring you some marketing ideas.
Now iPrima Media is offering discounts for professional shooting services of products and services, hurry up and won't miss out the offer!
About iPrima Media

iPrima Media is a well-known Digital Marketing company based in Singapore and Johor Bahru. With over 10 years of experience in online Marketing, iPrima Media has created successful Digital Marketing for more than 1000 businesses and brands.
We provide:
Social Media Management
SEO / SEM Marketing
WEB & ECOMMERCE
KOL/KOC Marketing
Youtube Channel Building
Professional Product Photography
Corporate Branding, PR & Advertising
If you need to outsource your advertising planning or any attractive and creative marketing idea , feel free to check out our  service.