Electronic commerce or widely known as Ecommerce is the activities that are carried out over the internet and electronic network such as buying and selling of goods and services, or the transmitting of funds or data. Ecommerce can be used for most of the business models such as business-to-business (B2B), business-to-consumer (B2C), consumer-to-consumer or consumer-to-business.
As Ecommerce become more popular in the human society, it has impacted the way how people used to make their purchase over the products and services, ultimately changing the retail landscape on the world today. Imagine at a point of fingertips over the computers or smart devices, the purchased goods can easily be delivered to your house. Here are some the ecommerce guide to start up your business online.
Ecommerce Guide 1: Finding Ecommerce Products
If you are still a newbie in ecommerce, finding what products to sell might be your biggest question to start up and this is also the main reason why many people failed or not even take part in the ecommerce at the first place.
Always keep in mind that the ecommerce products that you going to sell is not generic and is not easy to find in stores or giant ecommerce websites such as Amazon. Some examples of generic products are books or jewelry which already dominated by big players out there and you hardly stand any chance against them as new start up.
Therefore, what you can do is go with a more specific items that can attract particular audience. We recommend starting by creating a list of potential products you want to sell on your store. Think about what you, your friends, colleagues, or family members might be interested in. Also, explore social selling sites like Pinterest and even Instagram to get more information about what you sell. Inspiration can be found everywhere as long as you start searching. Searching on Google Trends is one of the best ways to find out product idea.
Once you have a strong product idea, the next step is deciding how and where to source the product. Dropshipping is one of the examples to source the product as it is increasingly popular business options among entrepreneurs. Dropshipping do not require high upfront investment costs and it is also having lower risk compare to traditional ecommerce business. You don't have to find suppliers and manage the stocks by yourself, instead the supplier will ship the item directly to the customer. This eliminates the need to deal with products and allows you to focus on the exchange of products and allocate more time to learn about current trends.
Ecommerce Guide 2: Researching Other Online Businesses
There is a saying by Sun Tzu in his famous Art of War that "if you know the enemy and know yourself, you need not fear the result of a hundred battles. If you know yourself but not the enemy, for every victory gained you will also suffer a defeat. If you know neither the enemy nor yourself, you will succumb in every battle."
Therefore, it is important to do your research on other ecommerce store and learn from their success story. Once you've decided on a product, look at your competitors and try to find out what they're doing. All of these findings can be utilised to construct a competitive analysis, thus allowing you to make the right decision and survive in the ecommerce world.
So what are the things that you can learn from your competitors? Here are some of the points that you can take into consideration.
You can try to find out what is their business model, understand how they work and is it sustainable for long term? You can also look at their products and the social media platform that they are using to promote their them. Additionally, you can do some infographic data on their major target market and do they do any activities to push their sales such as advertisement, SEO, social media etc.
Competitor analysis can help you identify better products to sell and better understand how to start an online business. It also helps avoid common dropshipping mistakes that entrepreneurs make when choosing products.
Ecommerce Guide 3: Building Your Online Store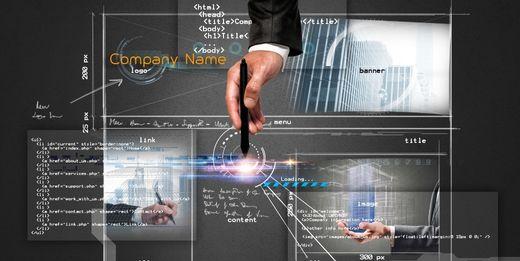 After choosing your product and doing your competitor research, the next step is to build your business. You can start building your online store with website builder once you're familiar with search engines. There are many important factors that you need to take into consideration to help you create high-converting product pages, compelling product descriptions, take beautiful product photos, choose your ecommerce colour palette, and more.
You can choose an ecommerce hosting platform like Shopee, Lazada or Shopify to ease your store set up as these platforms have lots of templates that is easy-to-use and doesn't require any coding input. All you need to do is choose relevant theme and competitive prices that can suit your products and your target audience. Additionally, give your ecommerce store a memorable name and creative logo that people will remember it as your brand.
Upon completion of the website, make sure the process of ordering is smooth for the customer so consider give it a test yourself before publishing it. After the products is available to purchase on the website, you may try to reach new customers by choosing the sales channels that they used to shop. There are many great options that can complement and support your self-hosted store and you need to make sure the right mix of sales channels on your product and target market.
Ecommerce Guide 4: Choose A Shipping Strategy and Set Sales and Marketing Goals
As you get closer to launching your new business, you need to understand how is shipping of the products work which includes receiving and processing orders, warehouse picking and packing of purchased items, printing shipping labels, and even managing returns. Apart of that, you may need to know all the shipping and fulfilment items that need to be prepared, how to save shipping cost for small business, and the process of cross borders shipping.
"If You Fail to Plan, You Are Planning to Fail" is a famous quote by Benjamin Franklin. You need goals that are well-defined and articulated plans to move your business forward. You can set up key performance indicators (KPIs) to track your ecommerce business activities and constantly make reviews on them. As you review the KPIs, you can prioritise on what activities with the lowest performances and make some changes on it. Always remember "Insanity is doing the same thing over and over and expecting different results" as quoted by Albert Einstein.
Ecommerce Guide 5: Promoting Your Ecommerce Business
With your online store ready, it is time to hunt the potential customers in the world of internet where you can reach more than ever before compare to the offline business. Whether your ecommerce will success or not is depend greatly on this one thing well which is driving targeted traffic.
The secret to ecommerce marketing is finding the right channels for your product and perfecting your marketing strategy until the cost of acquiring new customers is lower than the cost of selling. Hence, the main objective as small business is to achieve infinite loop of daily earning more than daily spending. Start promoting your business in free marketing channels and move to paid channels once you've gained enough awareness. Additionally, you can try other marketing strategies like ecommerce SEO and email marketing to attract people to your store.
Ecommerce marketing can cost a lot of money, so make sure your products are priced appropriately. A good ecommerce business plan requires some investment into the promotional strategy in order to achieve the sales you ultimately want. Also, be sure to reinvest all profits in advertising. This is not the time to pocket all your earnings. Mark Zuckerberg ever said "The biggest risk is not taking any risk. In a world that's changing really quickly, the only strategy that is guaranteed to fail is not taking risks."
Review your advertising ROI at least twice a week and carefully observe the relationship between your earnings and your ecommerce marketing spend and it would be better if on daily basis. Another tip is to sell your product at a high enough markup to cover your marketing costs in the long run.
ABOUT IPRIMA MEDIA

iPrima Media is a well-known Digital Marketing company based in Singapore and Johor Bahru. With over 10 years of experience in online Marketing, iPrima Media has created successful Digital Marketing for more than 1000 businesses and brands.
We provide:
Social Media Management
SEO / SEM Marketing
WEB & ECOMMERCE
KOL/KOC Marketing
Youtube Channel Building
Professional Product Photography
Corporate Branding, PR & Advertising
If you need to outsource your advertising planning or any attractive and creative marketing idea, feel free to check out our service.