As online competition grows, especially after the pandemic, the requirements for landing pages are getting higher. First impressions of your landing page make all the difference, especially if you want to generate leads. A good landing page can thrive your business. A bad landing page can leave a bad taste in the consumer and cost your marketing budget.
Landing pages are an indispensable part of any lead generation approach. They can target more than homepages. In terms of their features for using lead generation and their message. Optimization can create a landing page for individual campaigns and specific target audiences.
Before going into the topic, you will have to understand that there are two main types of landing pages: click-through landing pages and lead generation landing pages.
Difference Between A Click Through And A Lead Generation Landing Page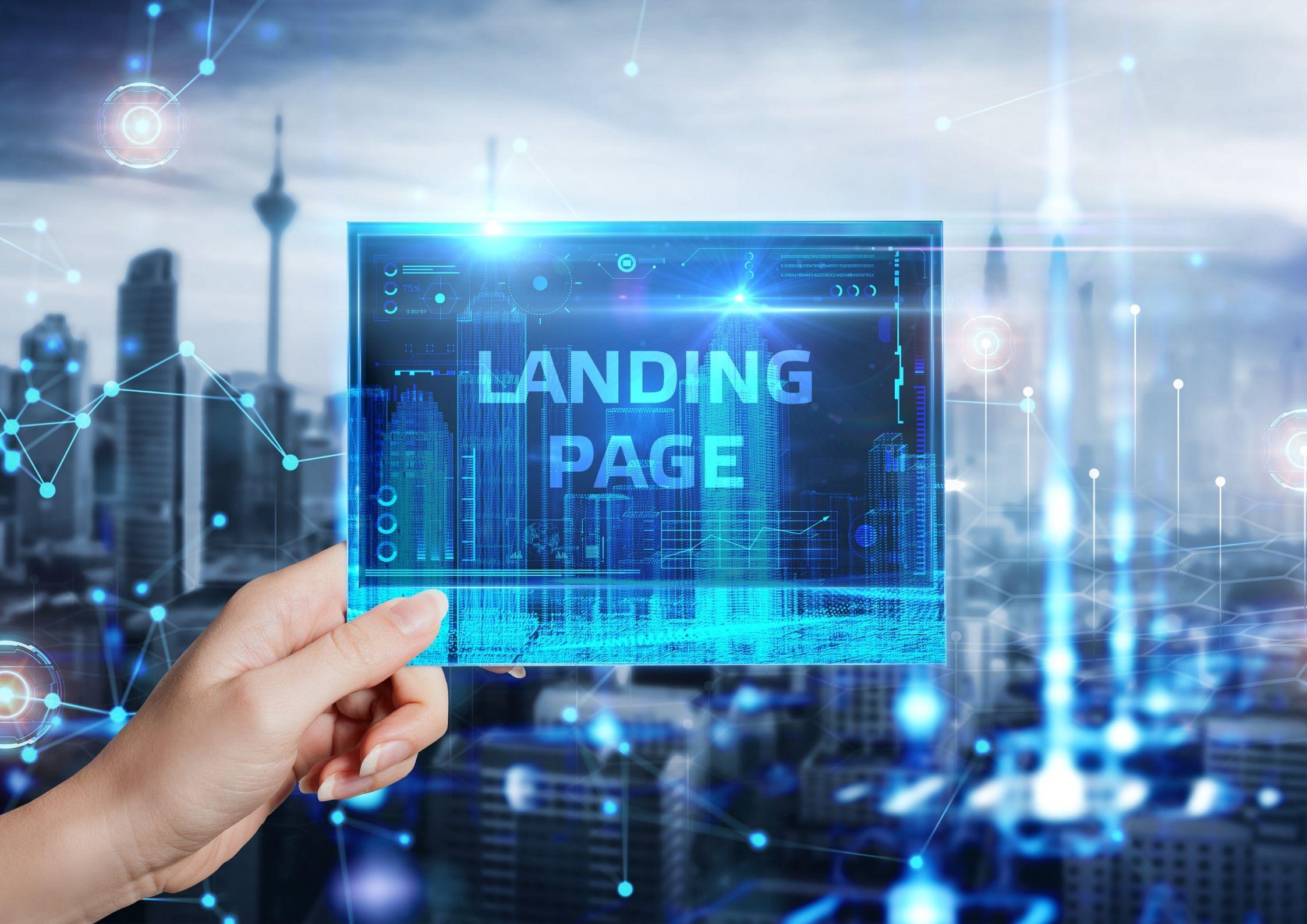 Image Credit: Canva
Click-through landing pages serve as a warm-up page. It focuses on persuading visitors to click through another page wherever the particular conversion can occur. The click-through landing page warms up visitors who visit your page, wins their trust, and directs quality traffic to your sales and marketing funnel.
A click-through landing page is a page your visitor will first land on while attempting to get to your webpage. It is a point of arrival without a structure. This page will have just a single interactive component: the call to action button. For the conversion to take place, you need an enhanced click-through landing page that follows the very accepted procedures of a landing page.
While a lead generation landing page is used to collect personal information in exchange for a resource, it is at the beginning of the conversion funnel. Information includes their name, email, and phone number.
The information you are collecting from the landing page varies by your objective. It determines whether the lead is qualified and uses it to close a sale.
So here are some tips on creating a lead generation landing page.
1. Creative Copy On Landing Page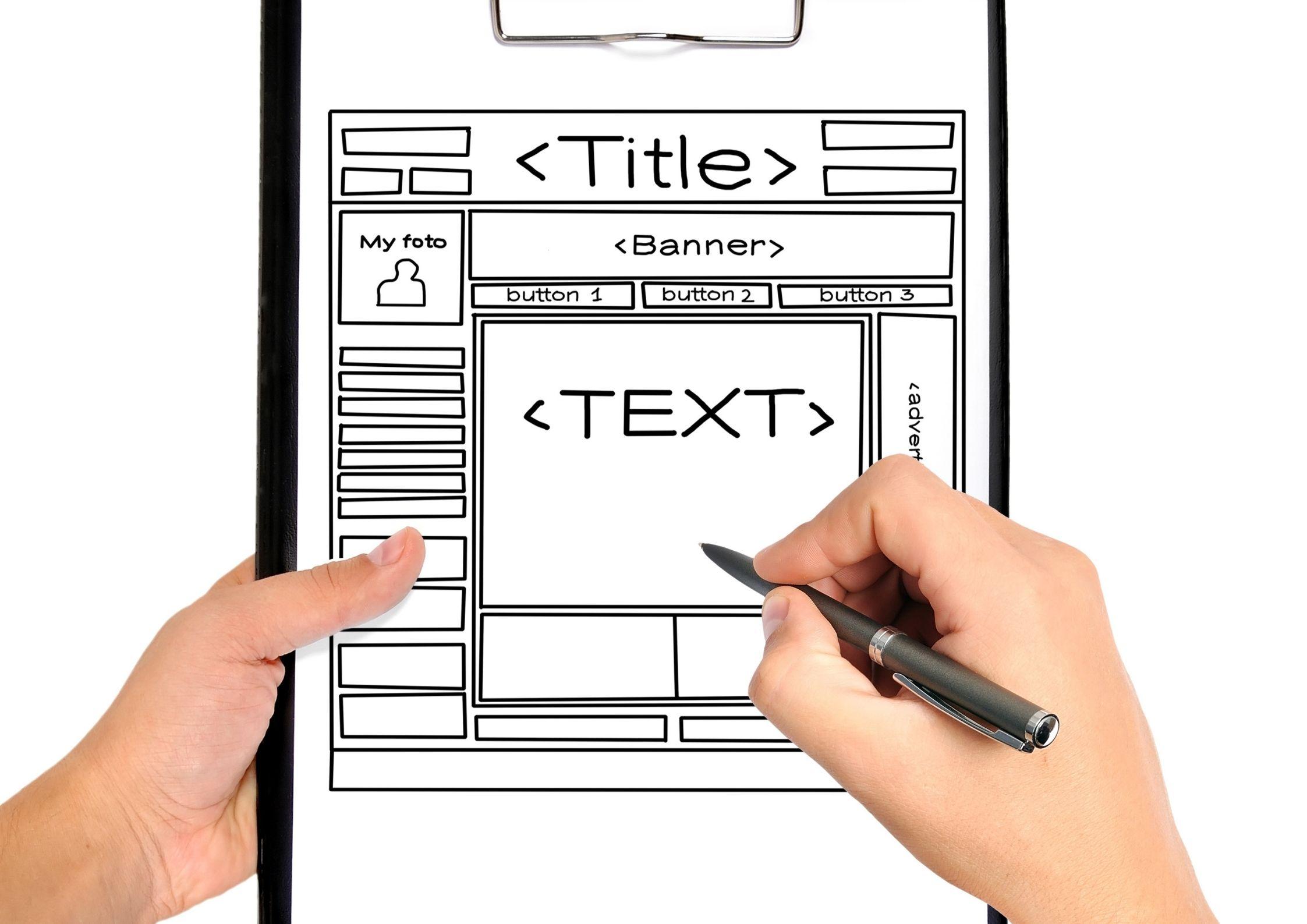 Image Credit: Canva
Since the lead generation landing page needs to explain why your visitors need to sign up, you will need to let your page get the visitor's attention. Visitors don't like to read large paragraphs of text, so you will need to be creative with the copy. The best approach is to keep the landing page copy short and simple. Not forgetting to optimize with the goal, make it clear to the visitor the purpose of the landing page. If not, you won't be getting the results you want.
In some cases, specific products or services will require a longer copy but try to keep it short. To write a good copy, you will need to identify which audience you are targeting and do research. You will have to add an aspect of curiosity. You can try to get some feedback from people who don't understand your business, if they can't understand your copy, then your copy isn't working.
2. Landing Page Design For All Devices
Image Credit: Canva
Everyone can view your landing page anywhere, such as a smartphone, a laptop, or a desktop. While creating the page, ensure that your landing page design is responsive and have the same on the mobile as on the desktop. Your page's design will help attract visitors and keep them moving at a quick pace, typically a form submission. They should be able to identify what you are presenting right away and have the urge to learn more or register immediately.
Keep it consistent. Adjust your layouts to let them be more natural. Use a clean, distraction-free background so that your text, images, videos, and CTA buttons have room to breathe. Make sure your text can be scanned, and the titles will stand out. Break up long paragraphs with individual headings, images, bullet points, and calls to action. Harmonize the background colors. Make sure your design is clear so that your visitors understand.
3. Add Calls To Action To Your
Landing Page
Image Credit: Canva
The call-to-action button is a significant element of your landing page. It helps to keep the message and functionality clear and avoids pushing away your visitors for being too overwhelmed. The purpose is to encourage conversion, so it must be clear and eye-catching. Ensure the color and shape of the call-to-action button contrast with the other elements on the page. Try to limit the number of call-to-action buttons. Don't bombard your visitors to see complex content.
Here are some examples of call-to-actions:
Subscribe to a newsletter
Start a free trial
Reserve a spot
Subscribe to a newsletter
Get creative about the language. Keep call-to-actions short and action-oriented. Choose a design that will attract visitors to the call-to-action button or use popup options with caution. A clear and straightforward call-to-action button reinforces the potential visitors for signing up or providing details.
4. Keep Form Short In Landing Page
Image Credit: Canva
The goal of your landing page is to get information from your visitors. You will want to consider building an online form builder that suits your landing page and trying to simplify the process. You will want to make sure that your visitors can fill-up the form as fast as possible, so ask for the information you need, such as names, email, and phone numbers. You can add on additional details but try to keep it simple.
Long forms are harmful to lead generation as they take up a lot of time to fill up. Autofill is a way that you can include to reduce the time time to complete. It will be less harmful. Another thing is people don't like to give out too much personal information than they need to. It is time-consuming, and they will feel like a privacy violation.
Visitors do not like to write. Consider replacing fields by filling in with checkboxes, quizzes, multiple selections to maximize your form. Using this method, you can also choose the answers to check beforehand. This allows you to get better-quality leads.
5. Benefits Of
Landing Page
That Can't Be Refused
Image Credit: Canva
People like to take advantage psychologically. You can increase your conversions quickly by creating offers limited in time or quantity. Part of a successful landing page is ensuring that the featured offer is well-tailored with a target segment in mind. Your visitors' position in the conversion funnel is to sell them by giving them the benefits and bringing them to the next step.
Highlight the benefit of the offer, and it should be clear  Make it easy for visitors to understand how they can benefit from it. Too much will annoy your audience as that is not what they come for. Limited time offers can also drive leads to generate.
The purpose of a limited-time offer is to create a deadline to take advantage of the offer. This allows your visitors to make a faster decision while checking out your products or services.
6. Be Consistent With Your Messaging On Landing Page
Image Credit: Canva
Creating a landing page is to personalize it for your visitors and match their expectations on the spot. Make sure the message on your landing page has a high impact as your headline. Try using words such as Free, New, and Instantly. These words will create an emotional response and will drive the visitor to make a decision.
You can add testimonials from customers who have the same target segment. Identify the visitor's pain points and address them and make sure your message on the landing page is consistent. If you use language and messaging to entice people to visit your page, but it doesn't make good on your promise, you will be driving your visitors away.
You will need to be cautious if you use paid search to generate traffic to your page. It may be using keywords and ads that are not reflecting your landing page. If your messaging differs, your visitors will feel confused or misled. It will drive them away.
How to Pick The Right Lead Generation Landing Page Builder?
After reviewing the tips on creating a lead generation landing page, we will take a look at the creation process. Building a landing page is pretty quick. Here are some features you should look into when choosing a builder.
1. Easy & Flexible Drag-and-Drop Interface On Landing Page
This is a quick-changing demand in the market. To meet your target audience, being able to launch a campaign swiftly is a must. The best builders should allow you to build, adjust or dismantle campaign pages within minutes.
2. Do Integrations On Landing Page
The purpose of a landing page is to generate as many leads as possible. The builder you are using should integrate with software that you already use. This allows you to store and analyze data more efficiently.
3. Testing and Optimization Landing Page
A landing page creation includes testing and optimizing. It is unusual to get the best conversion result on your first try, a good builder should be able to optimize the content and allows you to test and observe customer behavior. You should be able to do the A/B testing in the builder directly or via a third party through an integration.
4. Analytics & Goal Tracking From Landing Page
Most builders on the market offer built-in analytics. This allows you to review user data at a glance. Different tools have different depths of analytics. Robust analytics capabilities don't always equal the best solution. Decide which KPIs suit you and check if your selected builder provides them.
If you are thinking of generating leads through the landing page, the tips above will be able to help you to take note of the critical part of the page. Remember, the page is to help you to drive your business, so create one successful page with the above tips.
About iPrima Media

iPrima Media is a well-known Digital Marketing company based in Singapore and Johor Bahru. With over 10 years of experience in online Marketing, iPrima Media has created successful Digital Marketing for more than 1000 businesses and brands.
We provide:
Social Media Management
SEO / SEM Marketing
WEB & ECOMMERCE
KOL/KOC Marketing
Youtube Channel Building
Professional Product Photography
Corporate Branding, PR & Advertising
If you need to outsource your advertising planning or any attractive and creative marketing idea, feel free to check out our service.